Sands of Silence at Awareness Film Festival
The Awareness Film Festival aims to inform and inspire audiences through a program of films on ecological, political, health/well-being and spiritual topics.
Sands of Silence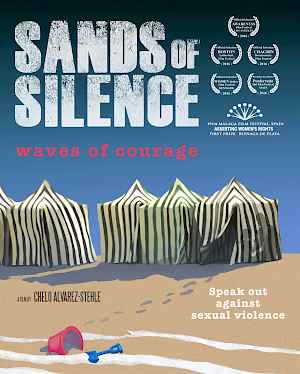 On Sunday, October 16 at 2 pm at LA Live Regal Cinemas.
Directed by Chelo Alvarez-Stehle, USA / Spain / México / India, 2016, 86 minutes.
In Spanish with English subtitles.
A 15-year quest to expose the underworld of sexual exploitation and trafficking from Asia to the Americas leads filmmaker Chelo Alvarez-Stehle to the windswept beach where her childhood ended and family secrets began. As she documents the transformation of sex-trafficking survivor Virginia Isaias —a Mexican American woman whose past is engulfed in a cycle of sexual exploitation— into a resilient survivor committed to break that pattern, Chelo undertakes a parallel journey of healing and introspection as she sets out to shatter the silence about abuse in her own life.