Into the Mud at Screamfest
Short film Into the Mud, directed by Pablo Sanchez Pastor, premieres at Screamfest, the largest and most long running horror film festival in the United States.
Screamfest Horror Film Festival is a horror film festival in the United States that was founded by Rachel Belofsky and Ross Martin in 2001. Screamfest premieres and showcases work from American and international independent horror filmmakers. The 2016 Screamfest is scheduled to be held from October 18 to the 27.
Into the Mud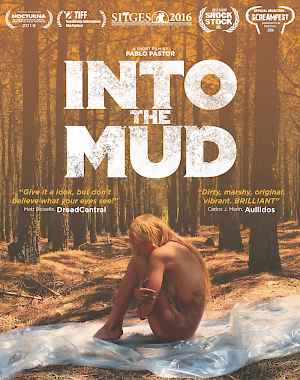 On Saturday, October 22 at 6 pm. U.S. Premiere.
Directed by Pablo Sanchez Pastor, Spain, 2016, 10 minutes.
A wounded girl wake up naked in the middle of the woods. Dazed and in pain, her only companion is a hunter with questionable intentions. Survival becomes a top priority.
About the director
Pablo S. Pastor (born in Madrid, 1985) studied Communication Studies at the Rey Juan Carlos University and completed his training specializing in Vogue Master in Fashion at the Carlos III University in 2010. He has shot for websites and magazines, and has now directed Into the Mud, his first short film.