'Golden Tongues 2'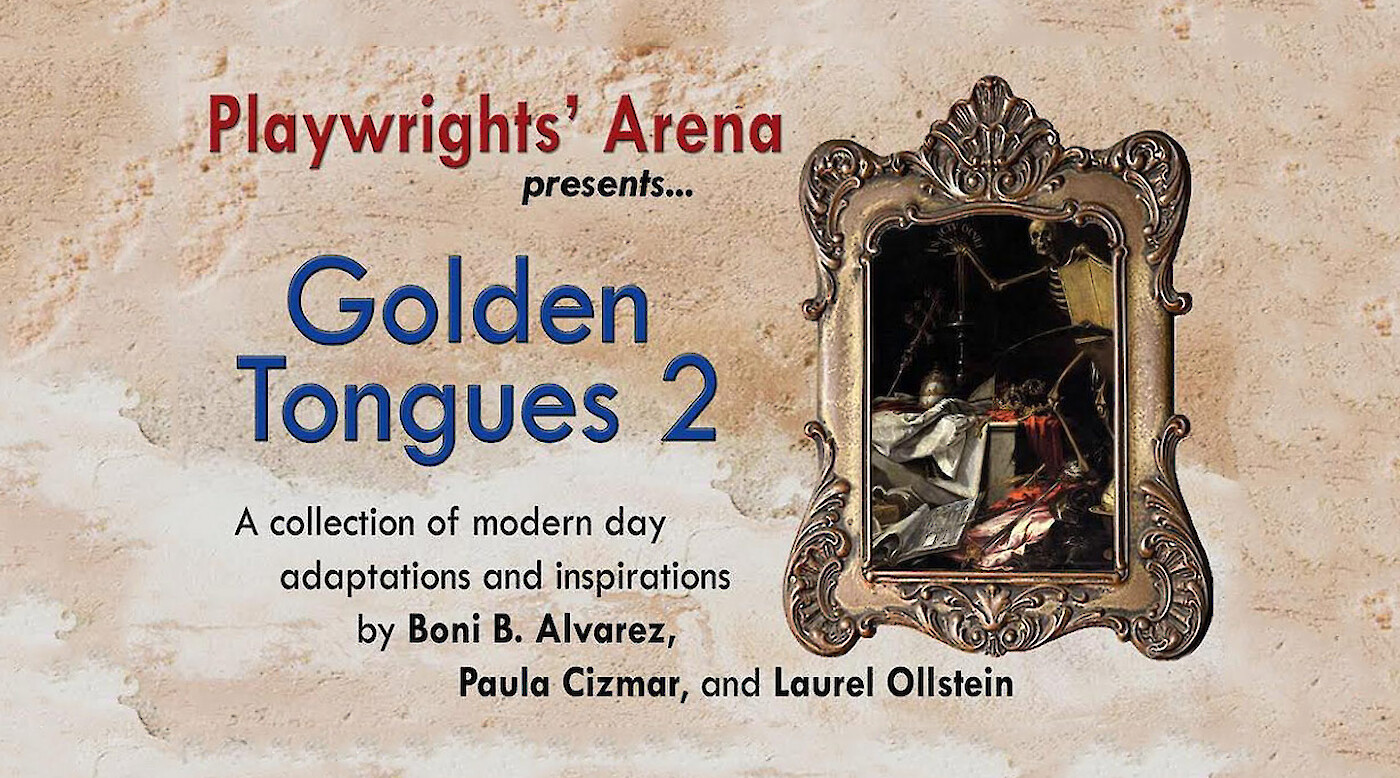 Playwrights' Arena presents the second installment of Golden Tongues as part of 'Arts on the Grounds' theater series, designed to introduce audiences to the Spanish Golden Age.
UCLA's Center for 17th and 18th Century Studies will host a second season of Golden Tongues, staged readings of adaptations and modern versions of Spanish Golden Age theater. Under the direction of Professor Barbara Fuchs, the Clark Library showcases new plays inspired by literary works from Spain's Golden Age.
Golden Tongues is part of Arts on the Grounds, a program designed to create intersections between literature and the performing arts for the benefit of new and expanded audiences.
Fixed by Boni B. Alvarez
On Sunday, September 7th at 5 pm. Pre-show reception at 4 pm.
Fixed draws inspiration from Calderón's The Physician Of His Own Honor (1630s), in which a man mired in his idea of honor arranges for the tragic murder of his wife. This modern adaptation follows the ladyboy masseuses of the Malacañang Massage Parlor in Los Angeles' Historic Filipinotown. Appearances and misunderstanding are intertwined with the shame of reality. Is a ladyboy's honor internal or external? If her honor is sullied, how does she go about fixing it?
Goat Springs Eternal! (or ¡Fuente O!) by Paula Cizmar
On Saturday, September 6th at 5:30 pm. Pre-show reception at 4:30 pm.
A darkly comedic riff on Lope de Vega's Fuenteovejuna (1612–1614), in which a small town rises up against a voracious commander who never met a woman he didn't want to abuse or someone else's property he didn't want to steal. This contemporary update transforms troubling events from the time of Ferdinand and Isabella into the nefarious dealings of American businessmen along the U.S.–Mexico border today.
Unhappily Married in Valencia by Laurel Ollstein
On Saturday, September 6th at 3 pm. Post-show reception at 4:30 pm.
A take on Guillén de Castro's comic play Los mal casados de Valencia (1618), an edgy farce about mismatched couples who cannot be reconciled. In this modern adaptation, two unhappily married couples living in Valencia, California, declare love for their neighbors' spouses, as one husband's mistress (or mister?) manipulates everyone.
Actors featured this season are: Jaime Barcelon, Terrence Colby Clemons, Gloria Garayua, Nardeep Khurmi, Emily Kuroda.
Light reception included.