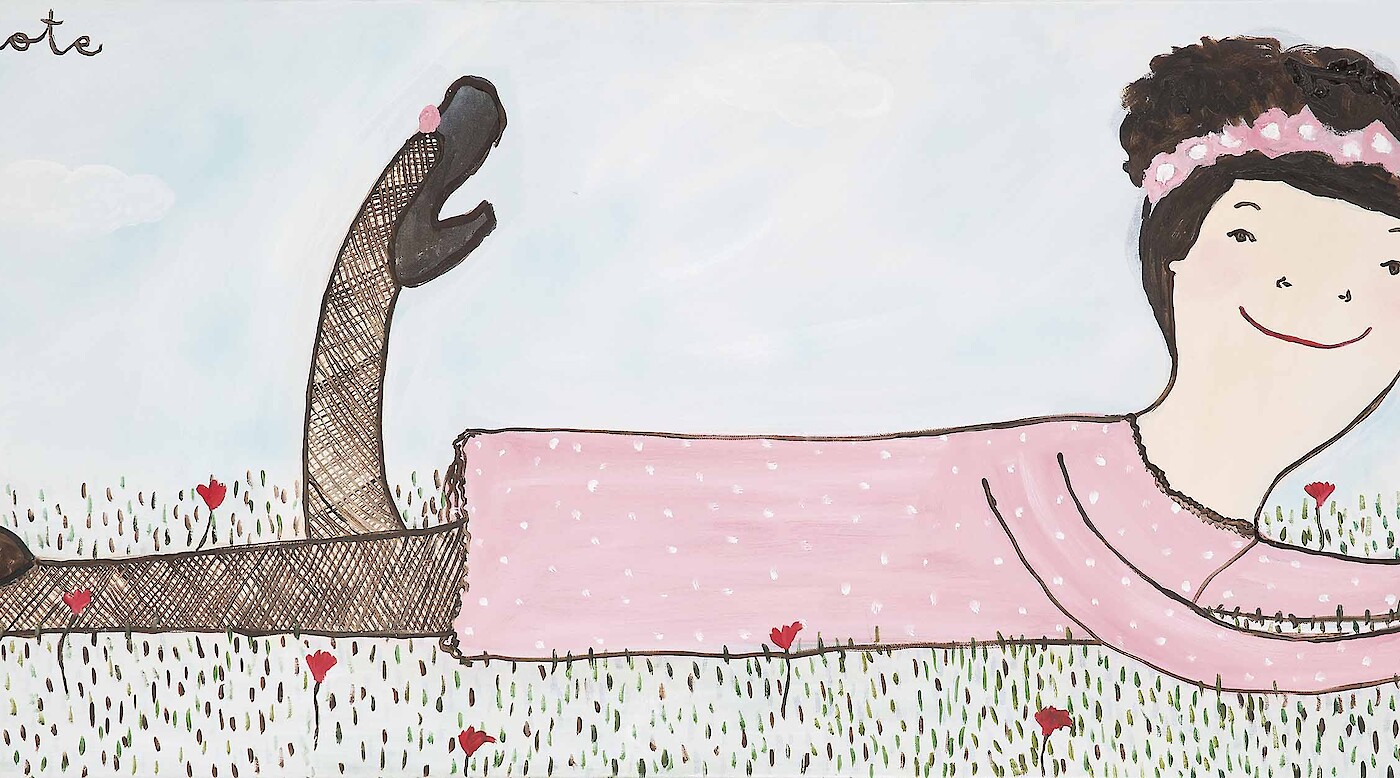 Perfect Day is a solo exhibition by contemporary Spanish artist Eva Armisén whose paintings, drawings, and etchings have the capacity to transform each day into a unique occasion.
Eva Armisén brings something that goes almost beyond definition: an affirmation of life that vetoes any form of aggression.
Her work is essentially narrative and speaks of the small moments in daily life. She paints stories and characters, accompanied by a word or a message: walking, reading, ideas, falling in love; at times she goes a step further and adds 'for you' or 'a special day.' She transforms ordinary acts into the realm of the extraordinary, making us believe that each and every one of us has something to celebrate and enjoy.
Armisén has exhibited her work in galleries and art fairs in Europe, America and Asia. Her artworks have been used in publicity campaigns by Coca-Cola, Skinfood, TMT, and O'2nd. Her art has been a part of TV series and Hollywood movies such as Modern Family, I hear your voice, Parenthood, and House.