Danzantes at Divulge Dancers' Film Festival 2019
This documentary reflects on dance as art, as therapy, as communication, as self-expression in a film that takes a snapshot of what it means to dance in today's world.
Danzantes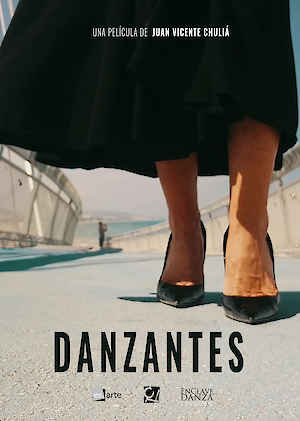 Directed by Juan Vicente Chulia, Spain, 2019, 82 minutes.
Filmed in 14 cities in 9 countries, this documentary ties together apparently unconnected themes and dance styles all over the globe: Flamenco in Tokyo, dancers with Down Syndrome in Madrid, the National Dance Company of Spain, groups of urban dancers in Santo Domingo, the First Dancer of the Helsinki Baller, and a 70 years old dancer in Pescara, Italy.
About Juan Vicente Chuliá
Director Juan Vicente Chuliá has worked as cinematographer, cultural journalist and film critic for over 25 years. He is currently the coordinator of the Madrid's Contemporary Music Association, and founder of EPOS LAB at Centro Conde Duque in Madrid. He's been doing camera work for companies like Twitter, Editorial Planeta and Antena 3 TV. Danzantes is his third long featured film after Temperado and El Proceso (2017).