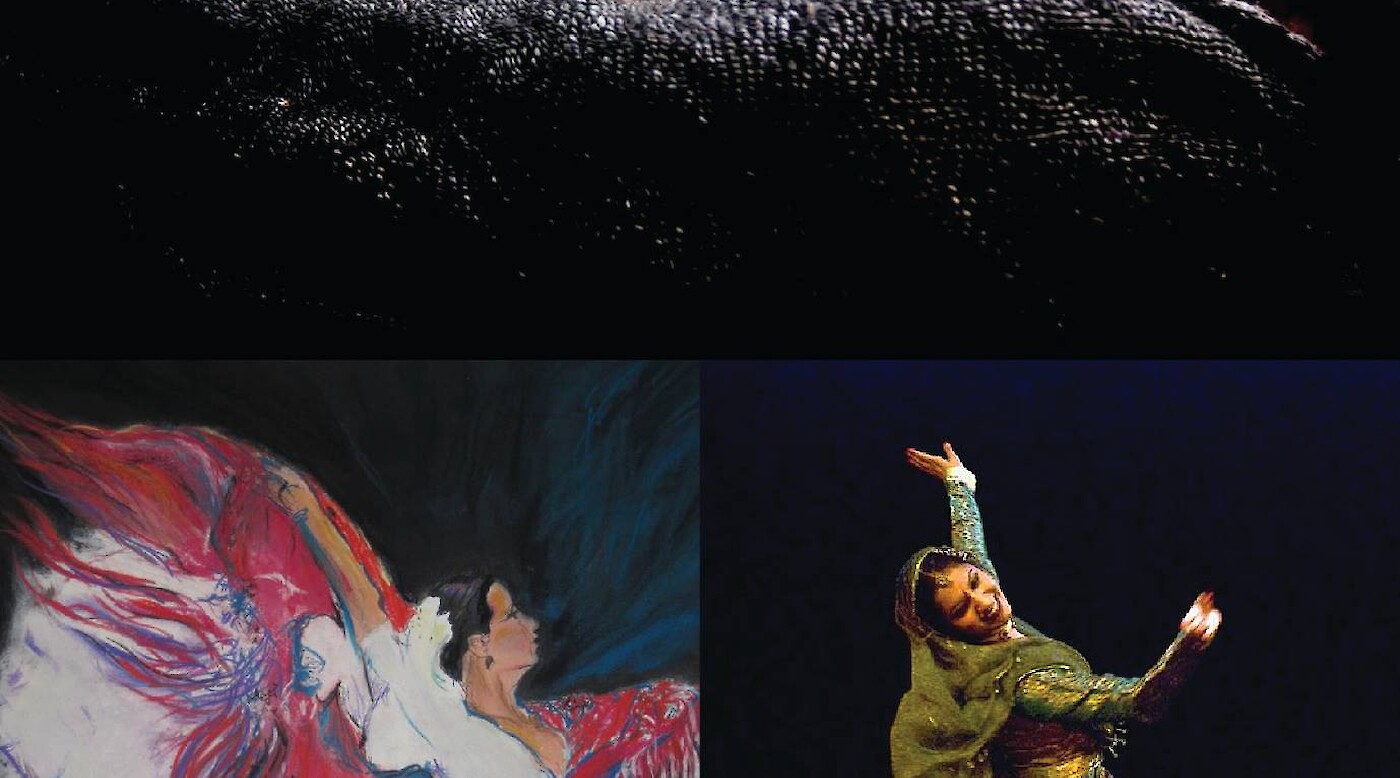 An artistic and theatrical production inspired in the origin of flamenco.
Flamenco roots started in India, merged with the Arabic and Jewish culture and settled in the south of Spain, in Andalucía.
The group is formed by 16 local artists gathered for the first time to showcase their different cultures, schools and groups, as well as their individual talents. The production includes different artistic expressions such as live music from the flamenco assembly with toque, with two guitarists, a cantaora or singer, a violinist and a cajón player.
Indian, Arabic and Spanish flamenco dance, Federico Garcia Lorca's poetry recited by two actors from Spain and active members of Casa de España, paintings from Margaret Solomon-Bird and audiovisuals.
Among the dancers, the show presents the head teachers from local groups such as Kusum Sharma from Shri Natraj School of Dance, Silvia Salamanca and her studio Ballam, Bianca Antonia from Flamenco Andaluz and Alex Simmons from Hierro Forjado. The special guest Luis Manuel Ramos is a guitarist from Seville who plays in San Antonio and Austin with A'lante Flamenco. The show is directed by Marisol Monasterio and Clarissa Rosario.