Opera in 18th Century Madrid: Achilles in Skyros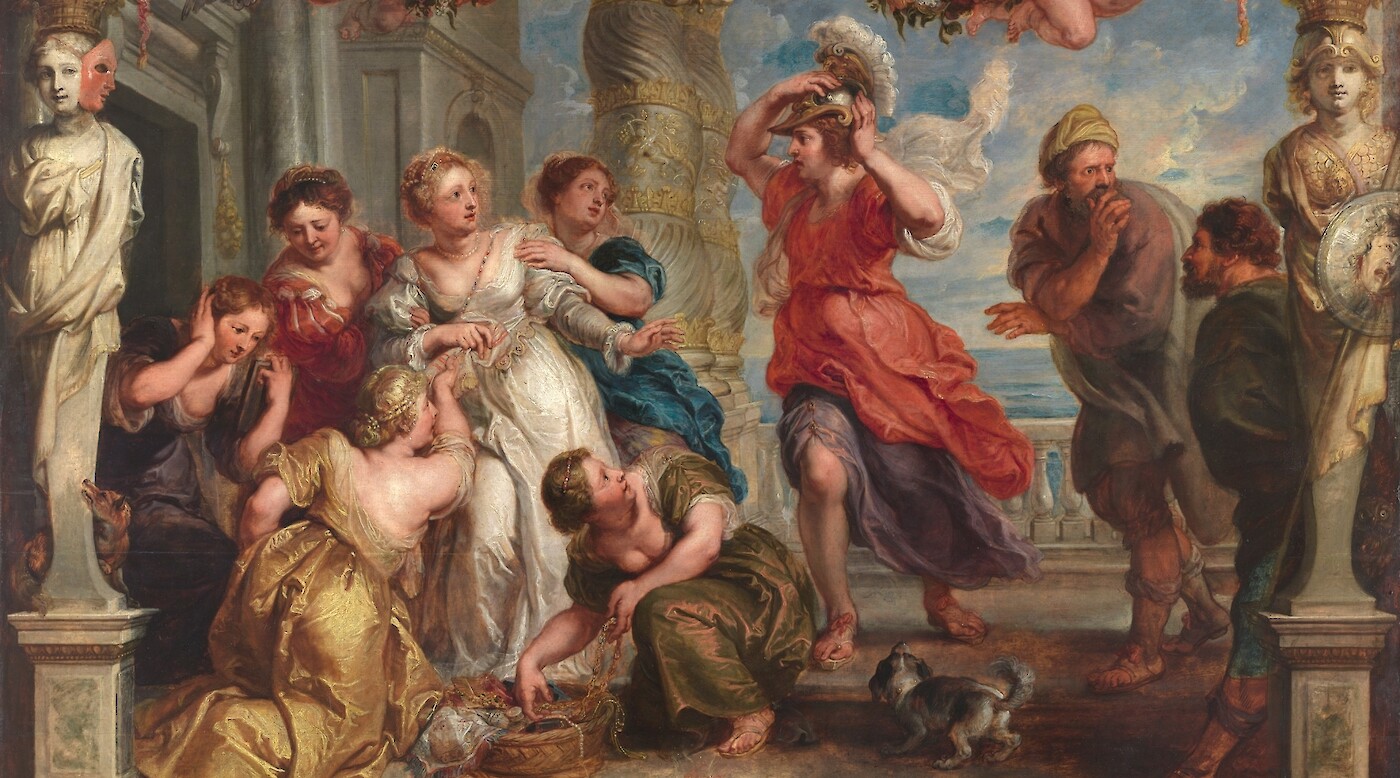 "The Orchestra of New Spain and the Dallas Institute of Humanities & Culture present a discussion on the operatic life of baroque Madrid and Francisco Courcelle's "Achilles in Skyros."
Achilles in Skyros Preview: Opera in 18th Century Madrid
On Saturday, February 3 at 6:30 pm.
At Dallas Institute of Humanities & Culture, 2719 Routh Street.
Susan Paun de Garcia (specialist in Spanish theater), Larry Allums (Executive Director of the Dallas Institute and specialist in Greek and Roman literature) and Grover Wilkins 3d (editor of the score and conductor) discuss the operatic life of baroque Madrid, the mythological story of Achilles and the development of the modern score drawn from manuscripts in Madrid. The discussion will be ccompanied by visuals, and performers from the opera.
Francisco Courcelle's Achilles in Skyros
On Friday, February 9 at 8 pm.
On Saturday, February 10, at 7:30 pm.
At Moody Performance Hall, Dallas Arts District, 2520 Flora Street.
The modern premiere of the 1744 three-act opera seria focuses on the early life adventure of this emblematic classic hero as described by the celebrated librettist Pietro Metastasio. Warned by a prophesy of his early death in the Trojan wars, Achilles' mother disguises him as a young woman in King Licomede's harem on the island of Skyros. The plot centers on unraveling the intrigue of his identity, and on the sexual ambiguity of classic characters, where castrati play the role of heroes. In the Spanish tradition, trouser roles were popular and the role of Achilles is given to a woman.
Composed to celebrate the wedding of Princess Maria Teresa of Spain to the Dauphin of France, this opera represents the emergence of Spain artistically from the insularity of the zarzuela towards a more European, Italian-influenced operatic style. This opera provides proof of the beauty and grandeur of the works of Courcelle, known in England as "the Spanish Handel." The artistic team includes Carla Lopez as Achilles, and cast members include Anna Popova, Jocelyn Henson and Chabely Rendon. Staging conceived by Gustavo Tambascio, choreography and assistant stage directing by Jaime Puente and costumes by Antonio Bartolo. Artistic Director and producer, Grover Wilkins 3rd.