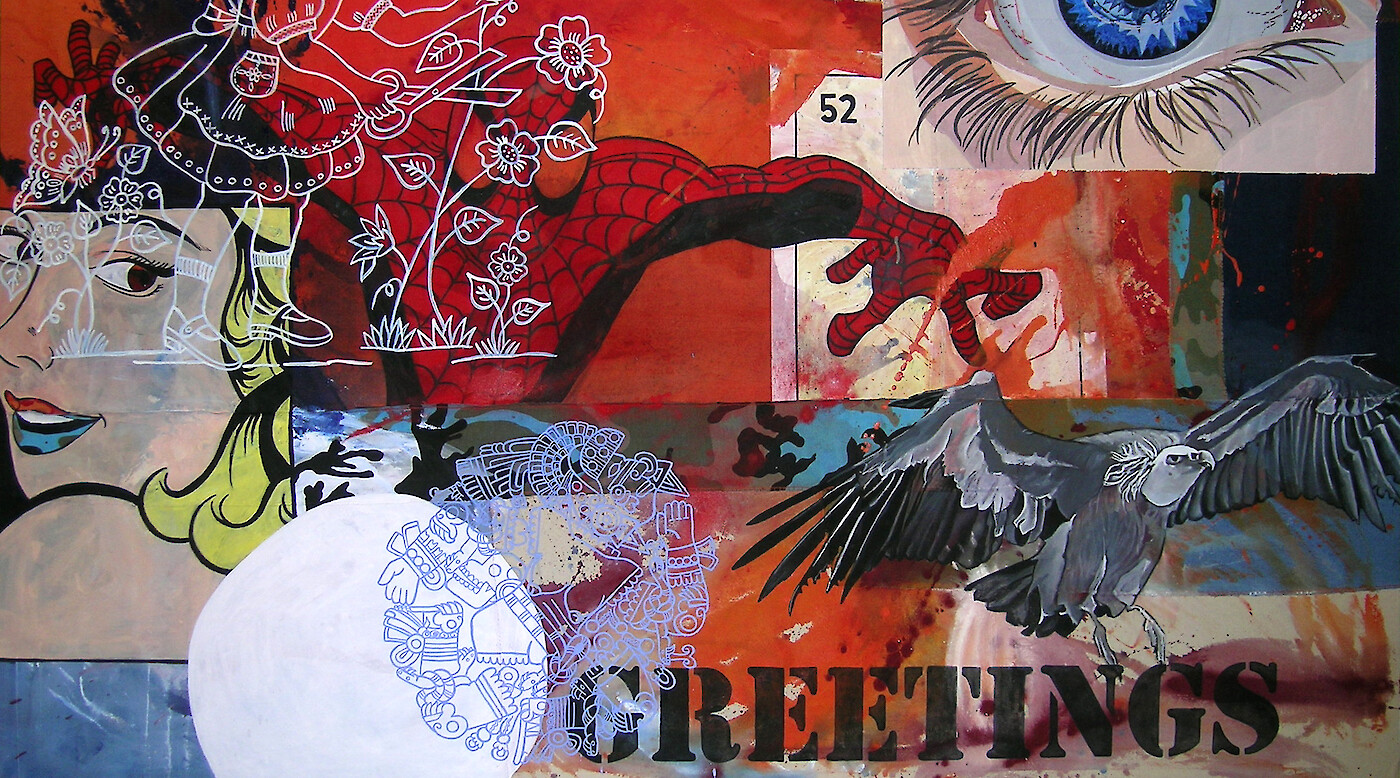 Almudena Rodríguez presents her series "Pygmalion Effect" at Pagoda Red Gallery in Chicago.
In her series entitled Pygmalion Effect, Almudena Rodríguez explores the popular psychological idea that greater expectations lead to better performance, questioning how an artist can influence the viewer's perception. She works with multiple fabrics, paints and papers, using different surfaces to layer images and patterns, from comic illustrations to military camouflage.
Rodríguez has a B.F.A. from Complutense University in Madrid, Spain. She attended lithography workshops with artist Don Herbert in Arteleku, San Sebastián, and with artist Darío Villalba at the Círculo de Bellas Artes in Madrid, Spain. She lived from 2001 to 2004 in Mexico City, and now resides in Dallas, TX.