Pygmalion Effect by Almudena Rodriguez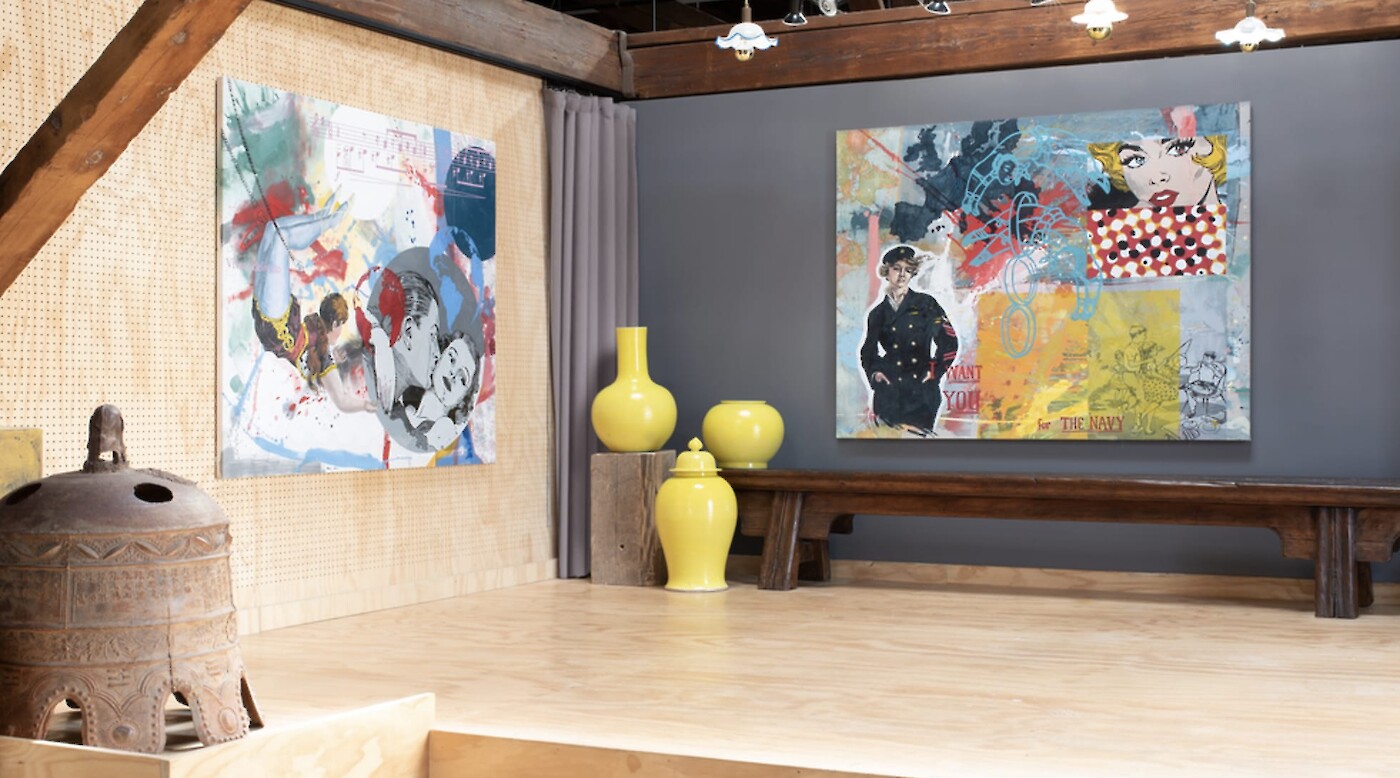 In her new series, Almudena Rodriguez combines mixed media on fabric works that layer pop culture images and messages ranging from comic book illustrations to vibrant army fatigue patterns, generating a collision of cultural signifiers, a dream world open to interpretation.
By extracting images, logos and slogans from popular culture, Rodriguez layers disparate notions to distance us from our assumptions and help us reflect about who we are and what we believe in.
In her work, preconceived boundaries evaporate and a blend of pop culture graphics, multilingual vocabulary, religious iconography and myth emerges. A disaffected couple embrace as an acrobat soars past, a lone blue eyeball peers out beneath a cloud of hot-air balloons, and words in Braille rise from the canvas. The paintings aim to stir the subconscious, sparking reflections on everything from the self to dreams to information in the digital age.
Through recycling and fragmentation, I search for connections in images that initially appear disconnected.

—Almudena Rodriguez
About the artist
Almudena Rodriguez, born in 1969 in Madrid, Spain, received her B.F.A. at the Universidad Complutense de Madrid. Rodriguez's paintings are recognized as reflections on current issues and the absurdity of mass-media culture. She communicates her vision with an intricate process of stitching multiple fabrics and layering vibrant colors beneath illustrations of various cultural iconographies from around the world, within the same frame of images from everyday mass media.
Her work has been shown throughout Spain, Portugal, France, Serbia, Algiers, Mexico, USA and at contemporary art fairs such as ARCO and Art Miami. She currently resides and works in Madrid, Spain.