Guitarrísimo: Margarita Escarpa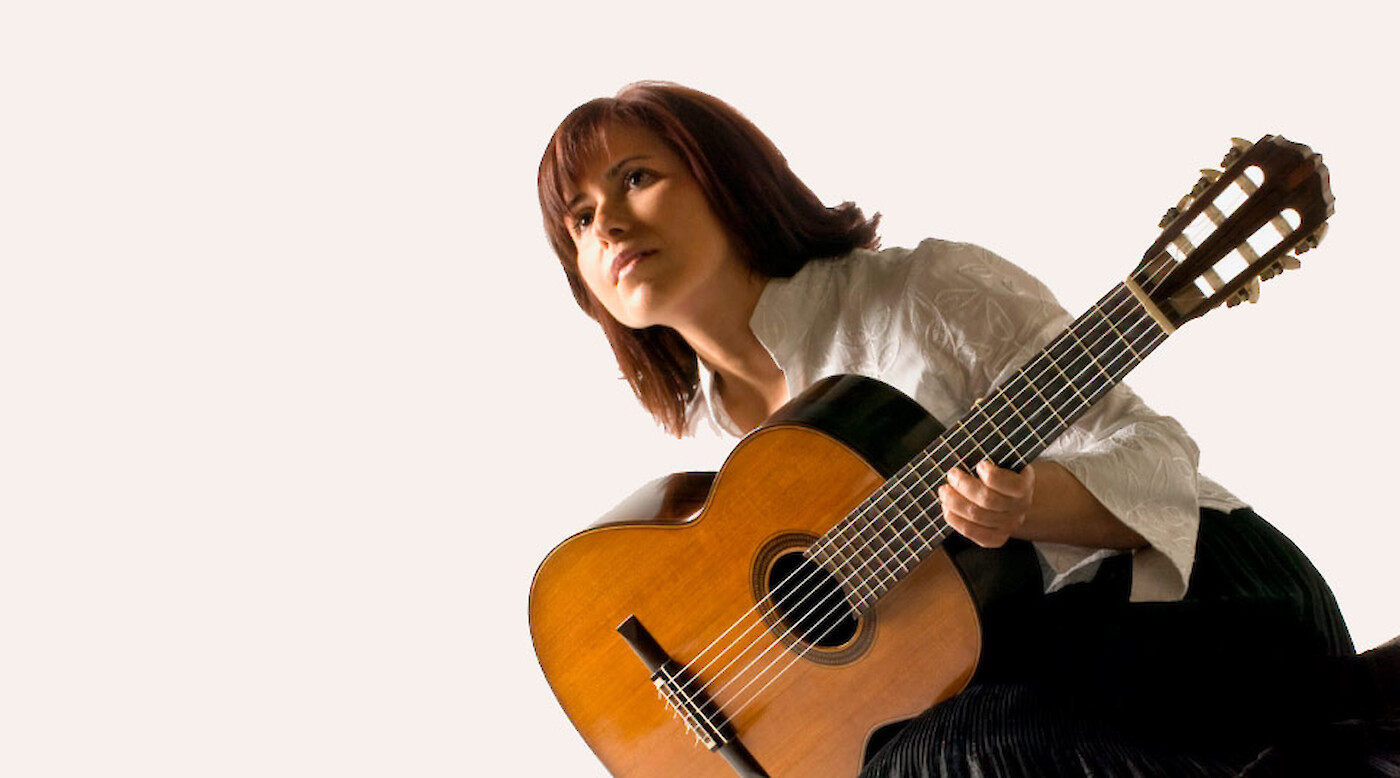 Spanish guitarist Margarita Escarpa plays a special program of Spanish and Mexican repertoire at the Instituto Cervantes of Chicago.
"A first class artist," said María Luisa Anido of Margarita Escarpa when she first heard play in 1990. Since then, Margarita has reaped many successes and she is now considered one of the main contemporary classical guitarists.
Escarpa won the Extraordinary End of Studies Prize of the Royal Superior Music Conservatory of Madrid, and shortly after, she obtained her Bachelor's degree in mathematics from the Universidad Autónoma de Madrid.
While still a student, she won eight international prizes in addition to various national ones. Her triumph in the international 20th Solo Guitar Competition of the Guitar Foundation of America was a decisive moment in her career as a performer, and ever since she has been at the top of the international guitar scene. She regularly participates in the most important festivals of Europe, Asia and America.
Margarita Escarpa masters a broad solo and orchestral repertoire and her talent and character turns every performance into a unique musical experience. Arturo Tello Ruiz-Pérez confirms that Escarpa rightly occupies the highest echelons of the guitar Parnassus.
Escarpa is also known as a dedicated teacher and in addition to her frequent master classes she directs the Guitar Department of the Superior Music Conservatory of Vigo, Spain.
Program
Le Fandango varié Op. 16 – Dionisio Aguado (1784 –1849)
Invocación y Danza (Homage to M. de Falla) – Joaquín Rodrigo (1901- 1999)
Asturias, Rumores de la Caleta – Isaac Albania (1860-1909)
Variations on Capricieuses (Paganini) – Wolfgang Lendle, (1948 – 15th March 2016)
Variations on Folia de España and Fugue (Andrés Segovia) – Manuel María Ponce (1882- 1948)
Tango – Francisco Tárrega (1852-1909)
Habanera – Eduardo Sainz de la Maza (1903-1982)
Tango Op. 210 – Mario Castelnuovo-Tedesco ( 1895- 1968)
Adiós nonino – Astor Piazzolla (1921- 1992)
La muerte del ángel – Astor Piazzolla (1921- 1992) / Leo Brouwer (1939)