Carlos Nuñez U.S. Tour 2014 in Chicago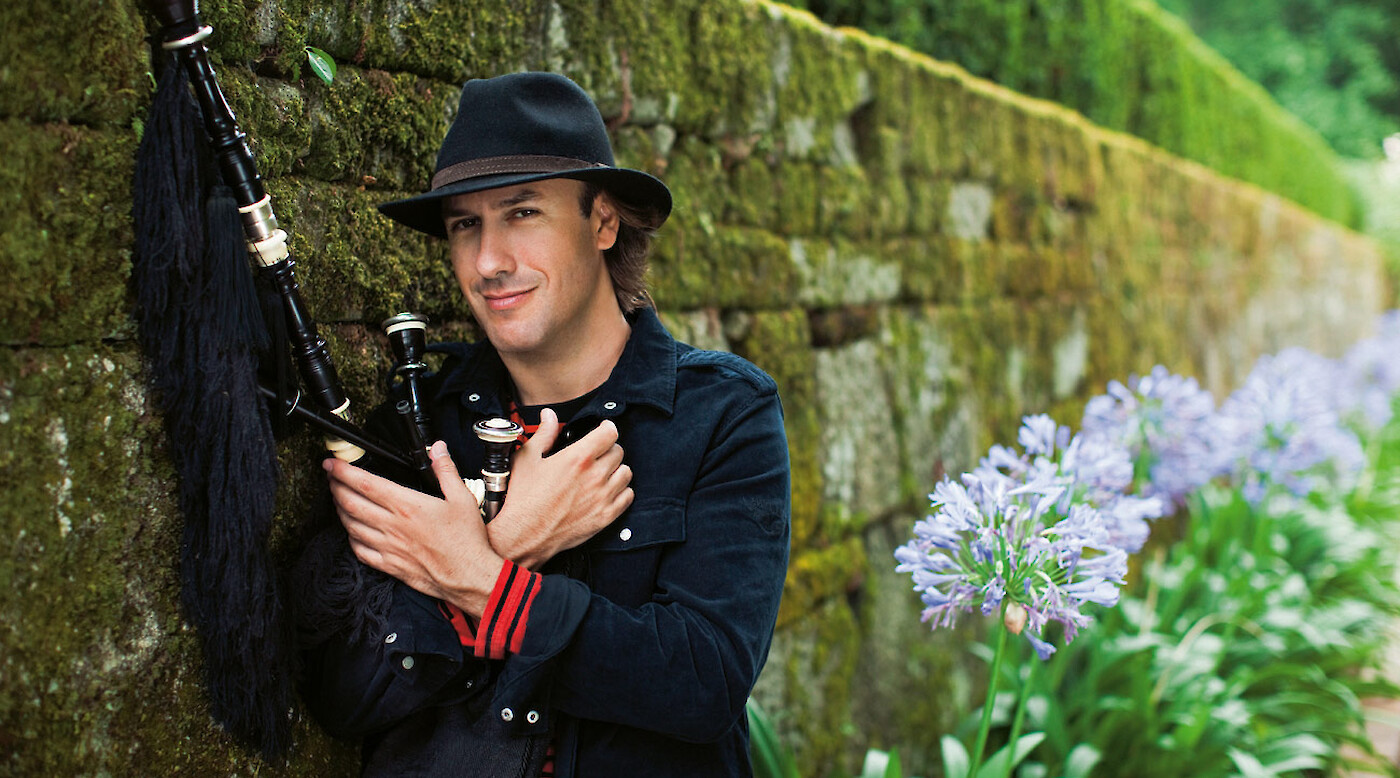 The Jimi Hendrix of the Bagpipes is coming back to 30 North American cities in February and March presenting his new album 'Inter-Celtic.'
Carlos Núñez's music draws on influences that range from ancient and contemporary Celtic (with a unique Spanish swing) to Medieval and Baroque, and also borrows from the sounds and styles of the places where Galicians have settled, including Cuba, Brazil, Argentina, even the United States.
Nuñez's own releases featured a who's who of international performers, starting with his 1996 debut, the aptly titled Brotherhood of Stars, which had over 50 guests (80 performers appeared on his 1999 release, Os Amores Libres). With platinum sales in Spain, Brotherhood was a remarkable breakthrough for both Núñez and Galician music. Nuñez followed with Mayo Longo (2000), Todos Os Mundos (2002), Finisterre: The End of the Earth (2003), Carlos Núñez in Concert (2004), Cinema Do Mar (2006) and Alborada Do Brasil (2009).

His first performance in the U.S. was with The Chieftains in the record-breaking 1994 Carnegie Hall Daltrey Sings Townshend concert. He also toured the U.S. with The Chieftains and did a few solo dates in 2005; then his career took off in Europe and Latin America.
Last year, he made his first major U.S. tour and presented his Sony Masterworks debut, Discover, that showcases the range and depth of this groundbreaking instrumentalist, who has taken Galician music to all corners of the world. Proof is in the stunning list of guests that appear on Discover, including Linda Ronstadt, Los Lobos, Jackson Browne, Ry Cooder, Waterboys frontman Mike Scott, Sinéad O'Connor, Laurie Anderson, The Chieftains (who launched Núñez's career), flamenco singer Carmen Linares, Irish accordionist Sharon Shannon, Scottish accordionist Phil Cunningham, flamenco guitarist Vicente Amigo, Brazilian star Carlinhos Brown, Early Music master Jordi Savall, Spanish soprano Montserrat Caballé, and Buena Vista Social Club members Omara Portuondo, Company Segundo and Cachaito.
He toured again North America again last summer taking by storm such festivals as Milwaukee Irish, Dublin OH, or Edmonton in Canada. He is coming back to 30 North American cities in February and March and releasing a new album, Inter-Celtic, which features music and artists from the different Celtic countries, such as The Chieftains or Altan from Ireland, Alan Stivell from Brittany, or Scottish pipers, but also Ry Cooder.
Carlos Núñez – North American Tour 2014

Carlos Nuñez (flutes, pipes, gaita)
Stephanie Cadman (fiddle, step-dancing, vocals)
Pancho Alvarez (Atlantic guitar)
Xurxo Nuñez (percussion)