Juanjo Mena conducts the Boston Symphony Orchestra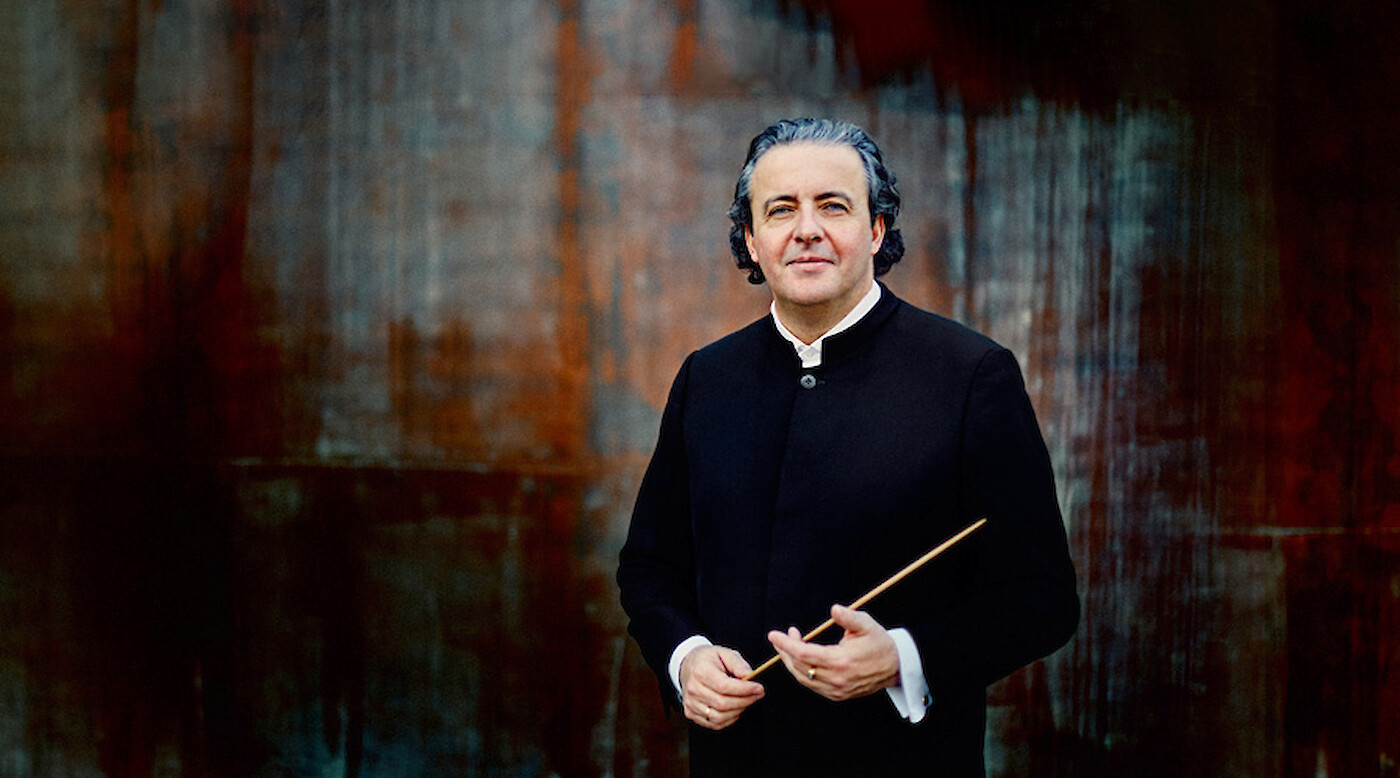 The popular Spanish conductor Juanjo Mena conducts Haydn, Mendelssohn and Janáček at the Boston Symphony Orchestra.
Spanish conductor Juanjo Mena collaborates with Lithuanian violinist Julian Rachlin in Mendelssohn's evergreen Violin Concerto, among the most charming works in the standard repertoire. Joseph Haydn's Symphony No. 44, Trauer (Mourning), is one of the composer's most serious and closely worked symphonies, written during a period of experimentation that saw the composer rapidly expanding the potential of the genre.
Closing the program are two works from the 1920s by the great Czech composer Leoš Janáček: a suite of music from his folk-tale opera The Cunning Little Vixen and his brass-dominated Sinfonietta, both of which feature the pungent influence of the Czech musical tradition.
About Juanjo Mena
One of Spain's most distinguished international conductors, Juanjo Mena is Principal Conductor of the Cincinnati May Festival and Associate Conductor of the Spanish National Orchestra. He has been Chief Conductor of the BBC Philharmonic, Artistic Director of the Bilbao Symphony Orchestra, Chief Guest Conductor of the Orchestra del Teatro Carlo Felice in Genoa and Principal Guest Conductor of the Bergen Philharmonic Orchestra. He has worked with many prestigious orchestras such as the Berlin Philharmonic, London Philharmonic, Oslo Philharmonic, Rotterdam Philharmonic, Danish National Symphony Orchestra, Orchestre National de France, Orchestra Filarmonica della Scala, Milan, Bavarian Radio Orchestra, Dresden Philharmonic and the Swedish Radio Symphony Orchestra, as well as with all the major Spanish orchestras.
Program
Haydn: Symphony No. 44, Trauer (27 minutes).
Mendelssohn: Violin Concerto (30 minutes).
Janáček: Suite from The Cunning Little Vixen (18 minutes).
Janáček: Sinofonietta (22 minutes).
Performances
All orders must be placed 72 hours prior to the performance.