El Abuelo at Boston Ibero American Film Festival
Screening of "El Abuelo," directed by José Luis Garci, as part of Boston Ibero American Film Festival.
El Abuelo (The Grandfather)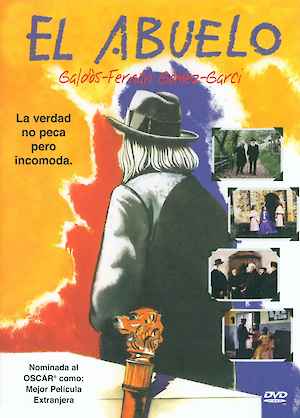 On Tuesday, November 15 at 5:30 pm.
Directed by José Luis Garci, Spain, 1998, 151 min.
In Spanish with English subtitles.
Having lost his fortune abroad, Don Rodrigo returns to his native Spanish village to determine which of his granddaughters is his late son's child, and which is the result of an affair. His daughter-in-law, Lucrecia, refuses to help him. Determined to uncover the truth despite Lucrecia's attempts to have him shut away in a monastery, Don Rodrigo grows close to Don Pio, his granddaughters' elderly teacher.
About director José Luis Garci
José Luis Garci is without a doubt one of the most influential film personalities in the history of film in Spain and perhaps the best known writer in the country. He has left a distinguished talent in his successful movies throughout the years.
About the Boston Ibero-American Film Festival
The Boston Ibero-American Film Festival is an annual showcase of contemporary films from more than a dozen countries in Latin America and the Iberian Peninsula. Its purpose is to provide a venue for the exploration through art of the realities, the social values and the cultural identity of the region and its countries. It also allows all audiences to appreciate the diversity and complexity that characterize Latin American and Iberian cinema, by the hand of some of its most acclaimed filmmakers, and its most promising new talents.