Spanish Young Music Talents: Laura Ballestrino in Atlanta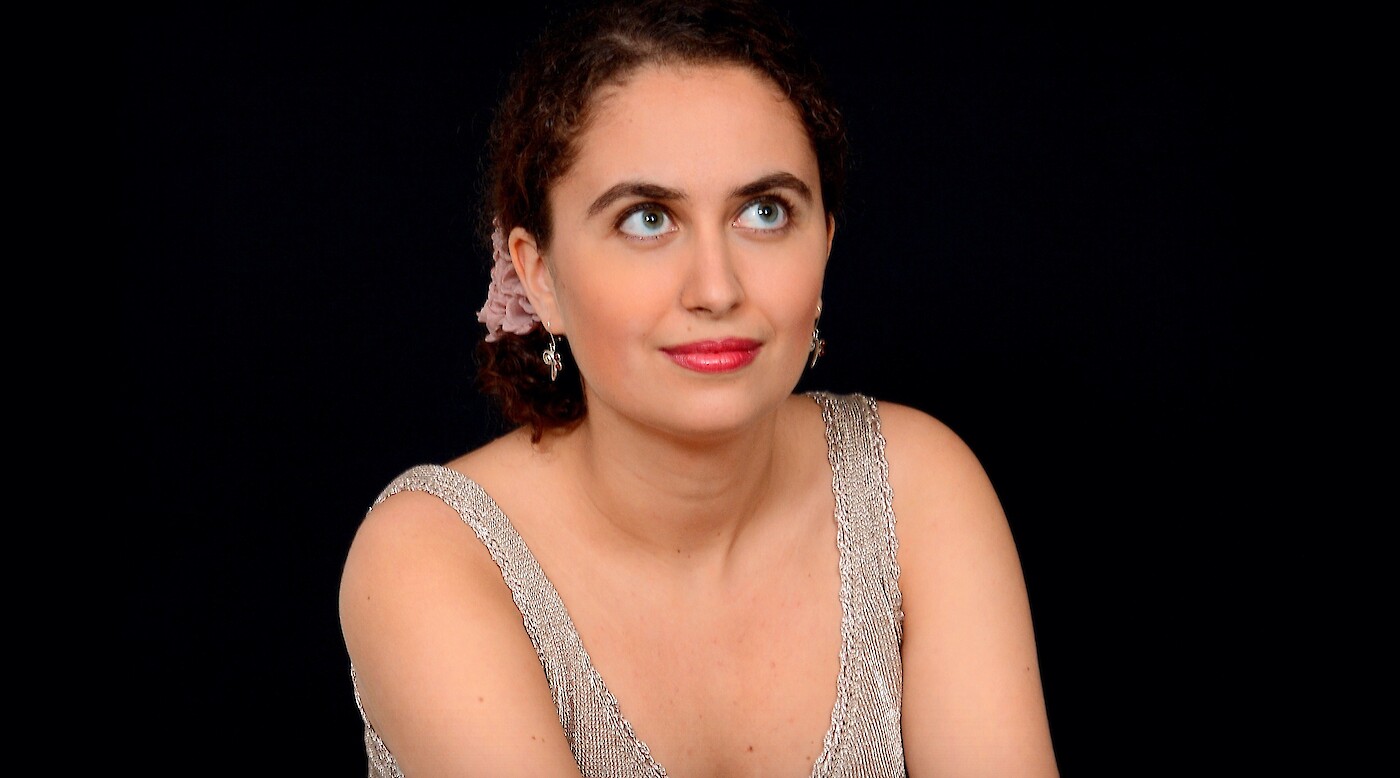 Spanish pianist Laura Ballestrino is the second guest of the new music program, "Spanish Young Music Talents," presented by the Cultural Office of the Embassy of Spain in Washington, D.C.
Spanish Young Music Talents (SYMT) is the new program of the Cultural Office of the Embassy of Spain in Washington, D.C. SYMT has been envisioned to enhance and support Spanish young musicians' careers, in collaboration with U.S. music schools and universities at a higher level (bachelor and graduate students orchestras), offering them an experience abroad.
SYMT aims to offer young musicians not only a concert or recital in the U.S., but a complete experience with complementary activities such as masterclasses, talks, conferences, etc. to broaden their opportunities and contacts. All visiting musicians are winners of the Juventudes Musicales de España national award and under 30 years old.
This collaboration, starring pianist Laura Ballestrino, is the second of this new program together with Georgia Tech University. In addition to a concert as a soloist, Ballestrino will be giving two masterclasses to the students of the university, a recital, and some workshops and lectures.
About Laura Ballestrino
Laura Ballestrino is a pianist and composer from Madrid (Spain) born in 2000. Ballestrino grew up in a music-loving family, and since she was 4, has devoted her life to this art. She is considered one of the great promises of classical music in Spain, a recipient of prestigious prizes from national and international competitions such as the 1st Prize at the 99th edition of Juventudes Musicales de España (2021), 1st Prize at the XI International Piano Competition María Herrero, Granada (2021), 1st Prize "Arkadi Volodos" at the VII International Piano Competition Gran Klavier, Alcalá de Henares (2021), Prize to the Best Performer of Spanish Music at the XXI International Piano Competition Composers of Spain, Las Rozas (2021), Prize to the Best Performer of Contemporary Music at the XX Soloist Competition Intercentros Melómano, Alicante (2021) and Chamber Music Prize "Jesús de Monasterio" with Dúo Armos, Madrid (2021).
She has performed at some of the most important concert halls around the country such as Auditorio Nacional de Música, Teatro Monumental, Ateneo de Madrid, Real Academia de Bellas Artes de San Fernando, Auditorio de CentroCentro at Palacio de Cibeles or Auditorio Joaquín Rodrigo, and also abroad such as Solitär concert hall in Universität Mozarteum in Salzburg.
Beyond her career as a classical pianist, Ballestrino works on multiple projects of diverse music styles. She is composing and producing the Original Soundtrack of the videogame Archaelund since 2019 while at the same time composes and performs original jazz-fusion music for piano.
Soloist concert with Georgia Tech Symphony Orchestra
On Thursday, September 22 at 7.30 pm. At the Ferst Center for the Arts at Georgia Tech.
Program will include Beethoven Piano Concerto n.4 and Archaelund: the orchestral suite.
Solo recital: Ibero-American Echoes
On Monday, September 26 at 8 pm. At West Village 175 at Georgia Tech
Program will include works by Ginastera, García-Abril, Granados, Piazzolla and her own works
Ballestrino's visit at Georgia Tech will also include several extra activities such as masterclasses, workshops with students, lectures, of classical, contemporary and new music, and jazz.