'Casa Árabe and The Future of Islam in Spain'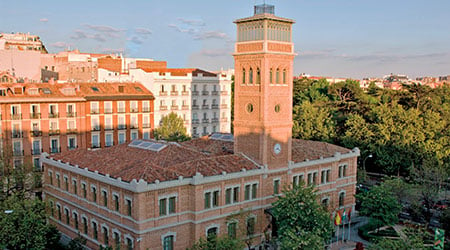 Lecture by Casa Árabe's General Director Eduardo López Busquets at Georgetown University, as part of the British Council's Our Shared Future project.
Established in 2006, Casa Árabe is a young public Spanish institution that has played a crucial role in the generation of a wider dialogue and greater knowledge of the Arab and Muslim world in Spain. The institute's activities address multiculturalism as an issue that goes beyond migration, conceiving it instead as a process of integration, dialogue, and communication between different individuals and groups on equal footing.
Casa Árabe's Director General, Eduardo López Busquets, will discuss the institute's approach to Arab and/or Muslim communities and the ways by which it encourages understanding of the "other" within the pluralistic and multicultural context of contemporary Spain.
Seating is limited. Lunch will be served. RSVP required.
Sketching the future
Washington, D.C.
Oct 3, 2012
12:30 pm
Venue
More information
Credits
This presentation is co-sponsored by ACMCU-Alwaleed Bin Talal Center for Muslim-Christian Understanding, Casa Árabe, SPAIN arts & culture, and the British Council's Our Shared Future initiative.