The mystery of the encaustic painting technique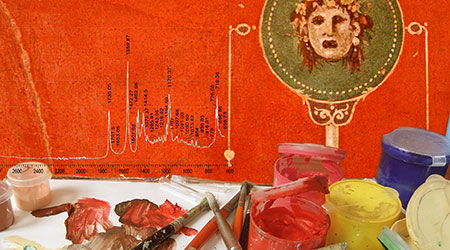 Hands-on demonstration, interactive discussion moderated by Shamina de Gonzaga (editor-in-chief of Centerpoint Now), and an exhibition of paintings by José and Pedro Cuní will unveil the process leading to the rediscovery of the water-soluble encaustic techniques.
Greco-Roman texts report that the artists of Ancient Greece and Rome painted with a wax-based paint known as encaustic. However, the formula for the encaustic paint was lost in the early Middle Ages. From the Renaissance onwards all attempts to recover the formula were fruitless, including an effort by Leonardo da Vinci.
In 1962, with the support of the Juan March Foundation of Madrid, the Spanish artist José Cuní replicated the original formula and developed a water-soluble wax painting technique. He has used the paints ever since in his paintings, some of which are in the collection of the Museum of Modern Art in New York City.
Due to security measures, RSVP is required: 301-238-1240.
Sketching the future
Washington, D.C.
Jun 27, 2012
01:45 pm
Venue
Venue
MCI Theater, Museum Support Center, 4210 Silver Hill Rd, Suitland, MD 20746
More information
Credits
Organized by Smithsonian Museum Conservation Institute and Pedro Cuní with the cooperation of the World Council of Peoples for the United Nations/ Centerpoint. With the support of the Embassy of Spain. A reception (Cava and deserts) will follow the discussion.