EU Open House 2011 at the Embassy of Spain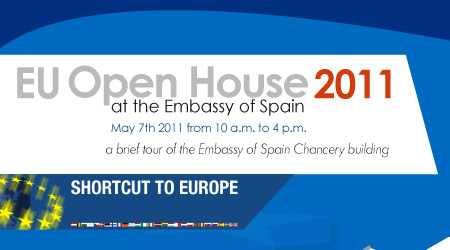 Experience the best of European culture without the jet lag: visit the European Union embassies for a day a family fun, food, dancing, kids entertainment, exhibitions, vacation planning and more.
Join us for a brief tour of the Embassy of Spain Chancery building and discover Spain's culture through information brochures, videos, a photography exhibition, and a brief tasting of Spanish food. Access in groups of 30 at a time. Space is limited. Wheelchair accessible.
Kids
Washington, D.C.
May 7, 2011
10:00 am – 04:00 pm
Venue
Embassy of Spain, Chancery Building, 4801 Wisconsin Ave NW # 300, Washington D.C., DC 20016-4675
View on Google Maps
More information