Isabel Muñoz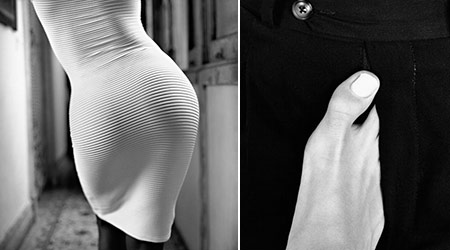 The Spanish photographer explores the smooth and fascinating forms of the female body, mid-course between representation and abstraction.
Isabel Munoz (born 1951, in Barcelona) is a Spanish photographer who lives in Madrid. Munoz has captured form and movement, whether in flamenco, tango, ballet or in many forms of tribal dance and rituals in her travels throughout the world. Her black-and-white photos are a study of people through pieces of the human body or pictures of toreros, dancers or warriors, often by using a handmade and meticulous process of platinum printing. This exhibition is a survey of this body language, sought from her exploration of rites and identity.
Her works are at the Maison Européenne de la Photographie, in Paris, the New Museum of Contemporary Art, in New York, the Contemporary Arts Museum in Houston and in many private collections. This is her first gallery exhibition in Los Angeles.
Opening reception: March 21, 7-9 pm. Gallery hours: Wednesday-Saturday, 11-6 pm, and by appointment.
Visual arts
Los Angeles
Mar 14, 2013 – Apr 27, 2013
Venue
Duncan Miller Gallery, 2525 Michigan Avenue, Unit A7, Santa Monica, CA 90404
View on Google Maps
Phone
310-453-1111
More information
Credits
Organized by Duncan Miller Gallery. Photo by Isabel Muñoz, Series Danza Cubana series, 1995.