Screen Loud Film Festival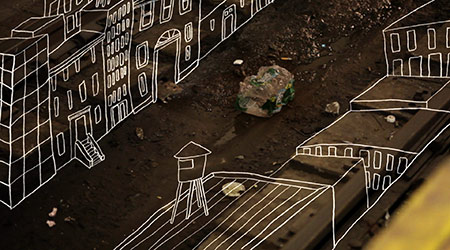 Themed around the quest of a foreigner to express oneself in a new place, Screen Loud Film Festival showcases cinematography that breaks barriers.
Starting in 2009, the Screen Loud Film Festival has been committed to programming a broad range of short fiction and documentaries that explore the theme of being a 'foreigner' searching for a way to express oneself in a new world.
Traversing the barriers of cross-cultural communication, the foreigner is one who explores ways beyond words to express him or herself. Emphasizing the universality of the image over the singularity of each culture and language, we are screening a selection of short films used as a Visual Esperanto that defies linguistic, cultural, and geographical barriers and speaks through the language of cinematography.
Screenings:

Reza Hassani Goes to the Mall by Sara Zandieh
Three Lights Bulbs by Min Ding
Voltereta by Alexis Morante
Temblor by Marina Fernández.
Screenings will be followed by a Q&A with the directors and an reception. Buy tickets online and view the SLFF promo video.
Film
New York
Mar 15, 2013
07:00 pm
Venue
Venue
Anthology Film Archives, 32 Second Avenue, New York, NY 10003
Phone
212-505-5181
More information
Credits
Supported by Spain Culture New York-Consulate General of Spain.