'Keep on rolling: The dream of the Automobile' at The Environmental Film Festival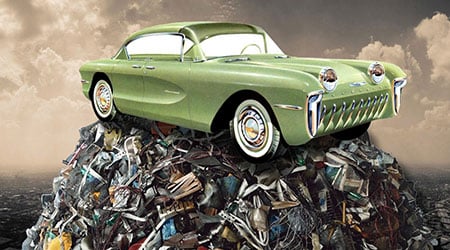 D.C. Premiere of Keep on rolling: The dream of the Automobile by Óscar Clemente at the 21st Edition of the Environmental Film Festival in the Nation's Capital.
The advent of the automobile changed the world and its inhabitants as no other means of transport had ever done before. The film argues that it's increasingly plain to see that cars are ill-suited to big cities and that the social, economic and environmental costs they incur are no longer sustainable.
Drawing on interviews with urban designers, engineers and philosophers, together with archival materials, animation sequences and images of contemporary society, this thought-provoking and ironic film questions our dependence on the automobile and urges us to rethink our ideas about personal mobility. It explores the social mechanisms that put the car in its privileged position and gives voice to the most interesting proposals that support a new culture in mobility.
Sobre Ruedas: El sueño del automóvil

Spain, 2011, documentary, 56 minutes, HD. Directed by Óscar Clemente. Produced by La Balanza and Canal Sur Andalucía, Consejería de Cultura de la Junta de Andalucía and Flux Film.
Introduced by Guillermo Corral, Cultural Counselor of the Embassy of Spain. A discussion with Begoña Pernas —sociologist, urban and gender specialist— and Néstor Roa —Chief Transport Division, Inter-American Development Bank— follows the screening.
Free, no reservations required. In Spanish with English subtitles. Check out the full festival program.
Film
Washington, D.C.
Mar 19, 2013
06:30 pm
Venue
Atlas Performing Arts Center, 1333 H Street Northeast, Washington, DC 20002
View on Google Maps
Phone
202-399-7993
More information
Credits
Presented by the Embassy of Spain.