'José Manuel Ballester: Concealed Spaces'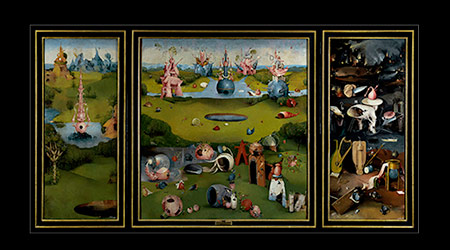 Prize-winning Spanish photographer José Manuel Ballester is known for his large-scale works that are connected by key concepts such as space, light and time.
José Manuel Ballester (Madrid, 1960) is an internationally recognized Spanish artist who has excelled in the field of photography with his unique interpretation of architectural space and light, and his outstanding contribution to the renewal of photographic techniques. In 2010, Ballester received the National Photography Prize awarded by the Ministry of Culture of Spain.
His photographs of famous paintings digitally delete all representations of living beings. The exhibition will present works inspired by art history masterpieces, including: Guernica (Picasso), La balsa de la Medusa (Gericault), Las Meninas (Velazquez) and 3 de Mayo (Goya). Curated by Francine Birbragher-Rozencwaig, Ph.D.
Presented in conjunction with the 2013 exhibition series Commemorating 500 Years 1513-2013: Spain, Florida and the Caribbean. Opening Reception on February 27th at 6 pm.
Visual arts
Miami
Feb 27, 2013 – Sep 29, 2013
Venue
The Patricia & Phillip Frost Art Museum, 10975 SW 17th Street, Miami, FL 33199
View on Google Maps
Phone
305-348-2890
More information
Credits
Organized by the Patricia & Phillip Frost Art Museum.
Image: José Manuel Ballester, The Uninhabited Garden, 2008, triptych, photograph printed on canvas, 80.31 x 151.26 inches.