'Special Moment'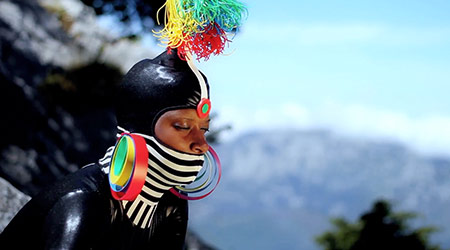 Artist Bubi Canal presents his first gallery show in New York City, Special Moment, at Munch Gallery. Bubi Canal will show photographs, video and sculpture.
Bubi Canal is a Spanish visual artist living in New York City. Bubi takes us to impossible worlds full of emotions with mysterious and intriguing characters.
His work combines different types of media and artistic methods including photography, video and sculpture and deals with the recurring themes of human wishes, dreams, magic and love.
He's exhibited his work in galleries and international art centers such as Centre Pompidou in Paris, La Casa Encendida in Madrid, and Munch Gallery in New York.
Gallery hours: Wednesday through saturday from noon to 7 pm, Sunday from 1 to 6 pm, and by appointment. View Bubi Canal's SPAINRED profile.
Visual arts
New York
Feb 8, 2013 – Mar 10, 2013
Venue
Phone
212-228-1600
More information