CINEART Spain: 'Color Runaway Dog'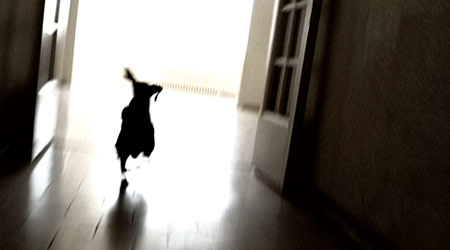 92Y Tribeca Center hosts the second screening of Pragda's new curated film program.
Pragda is arriving at New York's emblematic cinemas with CINEART Spain. It will tour New York's most dynamic boroughs while showcasing one award-winning Spanish film and visiting a landmark film house every month.
CINEART Spain aims to discover new Spanish film lovers by delivering terrific Spanish cinema to all corners of New York. Already a Spanish film buff? Join Pragda in exploring New York neighborhoods and iconic cinema institutions.
92Y Tribeca Center hosts a screening of Color Runaway Dog, by director Andres Duque, on February 20 as part of CINEART Spain. 92Y Tribeca is home to some of the most diverse Film programming in NYC. Screenings include indies just off the festival circuit, monthly sing-alongs, underground gems and all that flickers in between.
Color Runaway Dog

Spain, 2011, 70 minutes. In Spanish with English subtitles. Directed by Andres Duque.
After an accident that leaves him bedridden for two months, the filmmaker retrieves discarded images he has been collecting for eight years on his computer's hard drive. With them he develops an intimate and poetic film, consisting of portraits of friends, walks through Barcelona and a trip to his native country, Venezuela, where chaos imposes its aesthetic appeal. A complex and fragmented film that shows the world of the filmmaker that sometimes happens to be as absurd and miraculous as a painting by Hieronymus Bosch.
Buy tickets online: General, $12; Film Club Member, $8.
Film
New York
Feb 20, 2013
07:30 pm
Venue
More information
Credits
Organized by Pragda. Co-presented by Flaherty.