'A Story for the Modlins' at Sundance Film Festival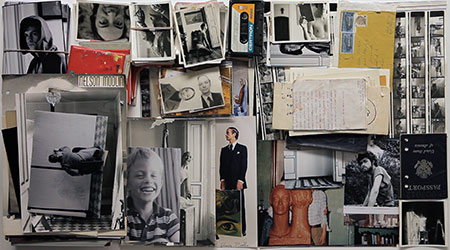 The Spanish documentary film by Sergio Oksman is part of the 2013 Sundance Film Festival's official selection.
The Short Film section of our 2013 Festival is comprised of bold works by adventurous filmmakers who have mastered creative ways to embody their unique perspectives in the short form onscreen. The selections represent the immensely varied and dynamic approaches to storytelling that will inspire audiences with their huge accomplishments within a limited timeframe.

—Trevor Groth, Director of Programming for the Sundance Film Festival
Screenings

Thursday, January 17 at 8:30 pm at Egyptian Theatre, Park City. In person: Director Sergio Oksman.
Friday, January 18 at 11:30 pm at Prospector Square Theatre, Park City. In person: Director Sergio Oksman.
Saturday, January 19 at 3:00 pm at Broadway Centre Cinema 6, SLC. In person: Director Sergio Oksman.
Wednesday, January 23 at 11:30 am at Prospector Square Theatre, Park City.
Thursday, January 24, noon at Screening Room, Sundance Resort.
A Story for the Modlins

After appearing in Roman Polanski's Rosemary's Baby, Elmer Modlin ran away with his wife Margaret and his son Nelson to a distant land. They shut themselves inside a dark apartment, where Margaret devoted herself to painting the coming Apocalypse, using Nelson and Elmer as models. Thirty years later, hundreds of the family's intimate photographs and documents appeared on the sidewalk like a jigsaw puzzle, waiting for someone to come along and piece together A story for the Modlins.
2012, 26 minutes, color, Spain. Director: Sergio Oksman. Screenwriters: Carlos Muguiro, Emilio Tomé, Sergio Oksman. Producer: Sergio Oksman. Editors: Fernando Franco, Sergio Oksman. Sound Recording: Carlos Bonmatí. Cinematographer, Photographer: Migue Amoedo.
Buy tickets online and check out Sundance Film Festival's schedule and venues. View Sergio Oksman's SPAINRED profile.
Film
Park City, UT
Jan 17, 2013 – Jan 27, 2013
Venue
Venue
Various venues in Park City, Utah
More information