'Give me a damn stage!' Encounters with the new Spanish Theatre wave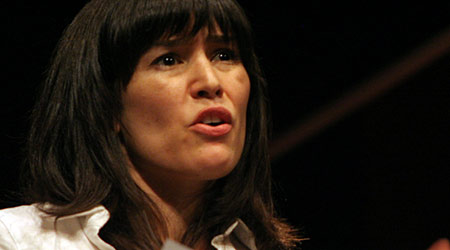 This is your last opportunity to witness the works of acclaimed contemporary Spanish playwrights with Guillem Clua's Marburg.
Marburg by Guillem Clua is the last performance of Give me a damn stage, a monthly free staged reading to introduce some of the emerging playwrights from Spain and their most successful plays, as they search their way to become fully produced in the USA.
Guillem Clua is considered one of the most innovative voices in the Barcelona theater scene and part of a new generation of playwrights born in the seventies who are transforming the Catalan stage with their plays.
His first play, The Invisible, received the prestigious Ciutat d'Alcoi Theatre Award in 2002. That year Clua wrote the stage adaptation of Thomas Mann's Death in Venice. His next play, Skin in Flames, obtained the Ciutat d'Alcoi Award again and also the Barcelona Critics' Choice Award for Best Play of 2005. Since then, it has premiered in more than 10 countries.
Clua also has written Taste of Ashes (2006), Marburg (2010), The Musical Killer (2011), The Promised Land (2011), Invasion (2012) and Smiley (2012). Most of his plays have been translated into English.
Previous playwrights presented in Give me a damn stage! include: Tu problema con los hombres (Your Problem with Men) by Emilio Williams, Cifras (Figures) by Mar Gómez González, Typing by Cristina Colmena, and Días estupendos (Great Days) by Alfredo Sanzol.
A Q&A with the actor, director and playwright will follow. In Spanish. RSVP recommended (via phone at 212-889-2850).
Performing arts
New York
Jan 7, 2013
07:00 pm
Venue
Venue
Repertorio Espanol, 138 East 27th Street, New York, NY 10016
Phone
212-225-9999
More information
Credits
Presented by Repertorio Español and AENY (Artistas Españoles de Nueva York) and made possible by Spain Culture New York-Consulate General of Spain in New York.