Cine-Club: 'No habrá paz para los malvados'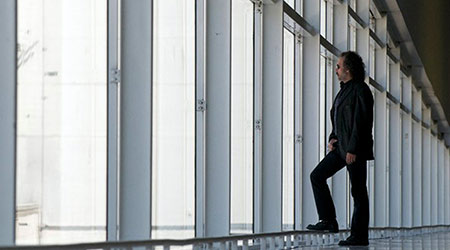 The multi-award-winning thriller No Rest for the Wicked closes the 2012 season of Spain arts & culture CINE-CLUB.
Engrossing action, a rock solid central performance by Urbizu regular Jose Coronado (Box 507) and energetic tech work all keep this police procedural on track.

—Deborah Young, The Hollywood Reporter
Inspector Santos Trinidad, a veteran policeman, drinks too much and works too little. Maybe to forget he was once a model officer at the Intelligence Unit now downgraded to Missing Persons. Events turn sour one night and Santos finds himself implicated in a triple homicide in an after-hours club. He cleans up the crime scene and starts the hunt for the one witness who managed to escape. Following his trail, Santos discovers a complicated and sordid network of prostitution and drug trafficking that serves to finance a far more sophisticated criminal plan. Although the official police investigation on the triple murder begins to tighten the net around him, Santos is finally back doing what he does best.
No Rest for the Wicked took home an impressive six Goya Awards in 2012, including Best Film, Best Director, and Best Actor.
No habrá paz para los malvados (No Rest for the Wicked)

Spain, 2011, 104 minutes. Directed by Enrique Urbizu. With José Coronado, Rodolfo Sancho, Helena Miquel. Goya Awards: Best Film, Best Director, Best Original Screenplay, Best Actor in a Main Role, Best Editing, Best Sound.
In Spanish with English subtitles. RSVP required: Get your free tickets for this SPAIN arts & culture Cine-Club screening. Doors open at 6:30 pm;; Presentation and screening at 6:45 pm.
Film
Washington, D.C.
Dec 13, 2012
06:30 pm
Venue
Embassy of Spain‎, 2375 Pennsylvania Avenue Northwest, Washington D.C., DC 20037
View on Google Maps