Cine-Club: '[REC]'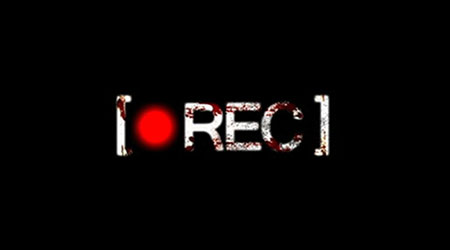 Preview the Festival of New Spanish Cinema 2012 with a special Halloween Cine-Club screening with filmmaker Jaume Balagueró in attendance.
Acclaimed by critics and loved by audiences, it wasn't long before [REC] became a phenomenon. The good reviews, coupled with a smart and innovative online marketing campaign, created an unexpected blockbuster: 1.5 million spectators and a B.O. of more than $10M for a film that cost just over $1,3M €.
[REC], written and directed by Jaume Balagueró and Paco Plaza, won two Goya Awards (the Spanish Academy Awards): Best New Actress (Manuela Velasco) and Best Editing (David Gallart), a triumph for a genre, the horror, considered minor and barely represented in this ceremony. Since then, the horror genre has a new life in the Spanish cinema.
The master of the Spanish Horror will join us for an after-screening discussion on the origin of the successful [REC] franchise.
Synopsis
Reporter Angela (Manuela Velasco) and her trusty cameraman Pablo are following a local fire crew for a segment of their reality television series When You're Asleep when the firefighters receive a distress call from a nearby apartment building. An elderly woman has become locked in her apartment; a routine call by any account. The police are already on the scene, so now it's up to firemen Manu (Ferran Terraza) and Alex (David Vert) to break down the door and ensure that no harm has come to her. Upon arriving at the building, everything appears normal. But the calm atmosphere at the moment betrays the horrors that begin to unfold after the firemen break down the tenant's door and experience something that no one would believe had it not been captured on camera. Later, as the building is surrounded and quarantined, Pablo continues to roll tape to ensure that whatever the outcome of this terrifying situation may be, there will be some evidence to ensure that the truth gets out.
[REC]

Genre: Horror. Rated R for bloody horror violence and language. Spain, 2007, 85 minutes.
Directors: Jaume Balagueró and Paco Plaza. Screenplay: Luiso Berdejo, Paco Plaza and Jaume Balagueró. Cast: Manuela Velasco, Ferrán Terraza, Jorge Yamam Serrano, Carlos Lasarte, Pablo Rosso, David Vert, Vicente Gil, Martha Carbonell, Carlos Vicente, María Teresa Ortega, Manuel Bronchud, Claudia Silva. Producer: Julio Fernández. Cinematography: Pablo Rosso. Art Direction: Gemma Fauría. Film editing: David Gallart. Costume Design: Glòria Viguer.
Watch trailer. In Spanish with English subtitles. RSVP required: Get your free ticket. Doors open at 6:30 pm. Presentation and screening at 6:45 pm.
Don't miss out the related event: the 2012 Festival of New Spanish Cinema in Washington, D.C.
Film
Washington, D.C.
Oct 31, 2012
06:30 pm
Venue
Embassy of Spain‎, 2375 Pennsylvania Avenue Northwest, Washington D.C., DC 20037
View on Google Maps
More information