'E.CO'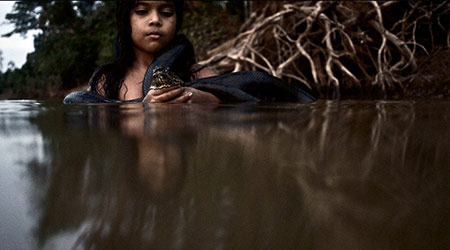 Curated by Claudi Carreras, E.CO presents photographic projects by twenty Latin American and European photographic collectives, each tasked with crafting a visual essay about one of the most important topics of our day: the environment.
Free of curatorial influence, the collectives define "environment" for themselves, and maintain their own production and editing processes. The resulting essays reflect the interests and concerns of each group and nation, as well as the working organization of each collective.
With this premise, each group freely chose the topics and locations of their project. Thus, the exhibition is a sample of the most pressing environmental problems, in the countries where the collectives are operating. At the same time, it's a way to understand the peculiarities of teamwork and its modes of representation within the context of the presentation of contemporary art dealing with a specific theme.
The photographic collectives represented in this exhibition are from: Germany (Ostkreuz), Argentina (Sub.Coop), Brazil (Cia de Foto and Garapa) Costa Rica (Collective Wanderer), France (Odessa, Tendance Floue and Transit), Italy (TerraProject), Mexico (Mondaphoto), Peru (Supay Photos and Versus-Photo), Portugal (KameraPhoto), UK (Documentography), Venezuela (ONG) and Spain (Blank Paper, NoPhoto, Pandora and Noise Photo) as well as a multinational group that represents photographers from Eastern Europe (East & Ost).
Gallery Hours: Tuesday-Friday, from 10 to 5, Saturday from 10 to 4, Sunday-Monday: closed. Free admission.
Visual arts
Oklahoma, OK
Oct 26, 2012 – Jan 5, 2013
Venue
Phone
405-815-9995
More information
Credits
This exhibition is presented by Ministry of Education, Culture and Sport, The Embassy of Spain and the Spain-USA Foundation in collaboration with Artspace at Untitled.