'DC Fine Art Photography Fair'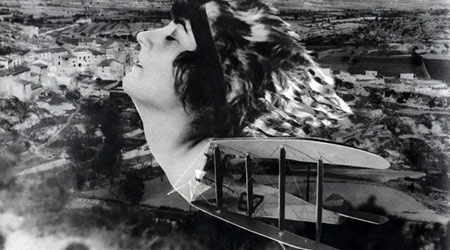 An extraordinary range of photographic images —from 19th-Century Images to cutting-edge contemporary visions— will be on display and available for purchase.
Featuring more than fifteen established fine art photography galleries from across the United States, with representative samples from their gallery inventories, DC Fine Art Photography Fair will provide an opportunity to view masterpieces of fine art photography as well as cutting edge contemporary images and Spanish prints from Alan Klotz Gallery and National Geographic Image Collection.
With a visually sophisticated community, Washington, DC, is primed and ready for a fine art photography fair. A Saturday morning panel discussion, On Collecting Photography will be held from 11 am to 12 noon.
Fair hours: Saturday, October 6: Noon to 7 pm; Sunday, October 7: 11 am to 5 pm. The Columbia Heights neighborhood is accessible by Metro (Green and Yellow lines) and major bus routes. All weekend events are free and open to the public. Follow DC Fine Art Photography Fair on Facebook.
Visual arts
Washington, D.C.
Oct 6, 2012 – Oct 7, 2012
Venue
Venue
2801 16th St NW, Washington, D.C. (Former residence of the Ambassador of Spain)
Phone
202-986-0105
More information
Credits
DC Fine Art Photography Fair is being presented by Kathleen Ewing. In collaboration with the Embassy of Spain.
Image courtesy of Alan Klotz Gallery: Pere Català-Roca. Desig de Vol (Green Collection #346).