Film screening: 'Life is No Joke'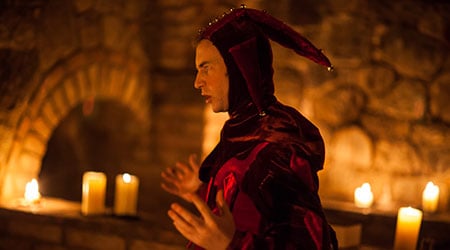 Spain and Israel team up their forces in this medieval dark comedy short-film by award winning director Yair Shvartz.
Life is No Joke is a dark comedy short-film about a court jester who is about to give the most important performance of his life in front of His Majesty. But in this kingdom, a bad performance can cost the comedian his life. Things don't look good for Erwin as moments before his act is up, he has an existential crisis: he doesn't find anything funny anymore. Erwin will have to make a decision whether he wants to die trying to be funny or drink the poison he brought for emergency cases like this.
Preceded by a screening of Bert's Plan, winner of Golden Eagle by CINE, Silver Palm at Mexico International Film Festival, Van Gogh award at Amsterdam International Film Festival.
View Alvaro Fernandez's SPAINRED profile. Free parking at Warner Bros. (Gate 3). Limited seating, RSVP required: send first and last name of everyone in your party to
Film
Los Angeles
Sep 27, 2012
07:00 pm
Venue
More information