Silent Film Festival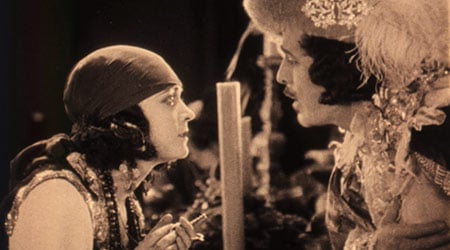 SF Silent Festival presents The Spanish Dancer, based on a story by Vicente Blasco-Ibañez.
The Spanish Dancer (USA, 1923, approximately 105 minutes) is the tale of gypsy dancer Pola Negri's love, penniless nobleman Don Cesar de Bazan. Staring Antonio Moreno as de Bazan, known in later life for roles in such classics as Creature from the Black Lagoon and John Ford's The Searchers. Madrid born Moreno was a major star during the silent era.
Buy tickets for this screening, which will be accompanied by renowned silent film composer Donald Sosin on keyboard, with Jim Washburn and Greg Smith on Spanish guitar, performing a score written for the film by Sosin and Martin de Ruiter.
Film
San Francisco
Jul 14, 2012
12:00 pm
Venue
Venue
The Castro Theatre, 429 Castro Street, San Francisco, CA 94114
Phone
415-621-6120
More information