'EuroAsia Shorts 2012'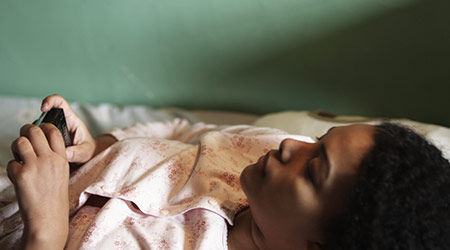 Short films from nine countries showcase multiculturalism / diversity.
Using the theme Multiculturalism/Diversity, EuroAsia Shorts 2012, the seventh annual festival featuring pairings of short films from Asian and European countries and the United States, screens June 4-8, 2012 throughout Washington. The 19 films from nine cultures shine a light on cultural similarities and differences.
Over five nights, the theme of EuroAsia Shorts 2012, "multiculturalism/diversity", covers a diverse territory, touching on issues of race, immigration, refugees, family ties, and identity in films from China, France, Germany, Italy, Japan, Korea, Spain, Thailand, and the United States explores. Each evening's screening will serve as a springboard for a lively discussion with panelists following the films.
Spanish Films at EuroAsia Shorts 2012:
Joselyn

Directed by Susan Béjar and produced by Susan Béjar, Lavinia Productora. Spain, 2011, 19 minutes.
Joselyn is a tale with a dark shape but a bright soul. It shows the ability of love to change our perception about things through Joselyn's eyes, a young and peculiar Dominican girl who has developed her own mechanism to fight the immense loneliness she lives in. Learn more.
On June 5, 2012 at 6:30 pm at the Japan Information and Culture Center, Embassy of Japan. RSVP.
Nuevos tiempos (New Times)

Directed by Jorge Dorado and produced by Jesús Corredera and Eva Marciel (coolShot*). Spain, 2010, 18 minutes. Goya Awards Nominee for Best Spanish Short Documentary Film 2012.
Kine and Aliou are two young Senegalese citizens with the same dream: to start a family. But this dream implies a risk that each must take on their own. Nuevos Tiempos provides a look, without prejudice, at what happens on the other side of the ocean, but deeply affects us in Spain. A way to walk in the shoes of two people who have to decide if their dreams can come true in their country or somewhere far from it. Learn more.
On June 5, 2012 at 6:30 pm at the Japan Information and Culture Center, Embassy of Japan. RSVP.
Buscando a Rehimo (Looking for Rehimo)

Directed by Mario Torrecillas, David Borrull, Tyto Alba. Produced by PDA Films & Cervantes Institute in Tetouan, Morocco. Spain, 2010, 6:48 minutes.
A group of children from the haeria debate about their gym teacher who left them and went to Spain. They talk about their unknown parents, illegal immigration, the future that awaits for them and plenty of other things in the Moroccan society. The haeria is an orphanage in Tetouan, Morocco. Twelve orphan children between 6 and 12 years participated in this project producing this short film conceived within the program The Europe that educates in 2010, when Spain took over the Presidency of the European Union. Learn more.
On June 8, 2012 at 6:30 pm at Embassy of Italy/Italian Cultural Institute. RSVP.
No charge. Seating is limited. Reservations are encouraged, and required for entrance to the Italian Embassy. Reservations and updates on the Festival's website and Facebook page.
Film
Washington, D.C.
Jun 4, 2012 – Jun 8, 2012
Venue
More information
Credits
Organized by the Alliance Française; the Chinatown Community Cultural Center; the Confucius Institute at George Mason University; the DC Shorts Film Festival; the Goethe-Institut Washington; Istituto Italiano di Cultura, Embassy of Italy; the Japan Information and Culture Center, Embassy of Japan; the Korean Embassy's KORUS House; the Embassy of Spain; and the Royal Thai Embassy.
Special thanks to Madrid en Corto, coolShot* Films, PDA Films and Instituto Cervantes Tetouan.