Crossroads Film Festival 2012 features works by Laida Lertxundi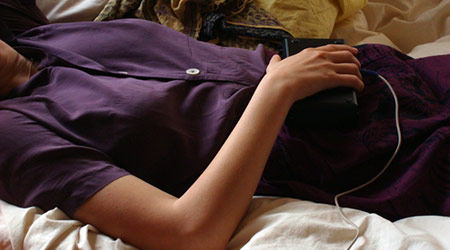 Laida Lertxundi (Bilbao, 1981) shows her complete works at the Crossroads Film Festival. The Spanish filmmaker explores how filmic moments can be imbued with emotional resonance.
Laida Lertxundi makes films with non-actors that evoke external and internal, spaces of intimacy. Through intricate arrangements of actions and sounds, her work explores how filmic moments can be imbued with emotional resonance.
As her cinema questions how viewers' desires and expectations are shaped by cinematic forms of storytelling, it also searches for alternative ways of linking sound and music with locales, constructed situations, and quotidian environments.
Shot within and around Los Angeles, California. Other venues where her works have been shown are Whitney Biennial, MoMa, LACMA, Views from Avant Garde, NY, and Rotterdam International film Festival. She is a film and video programmer in the U.S. and Spain, and has published various articles on film, most recently in the anthology La risa oblicua and Bostezo magazine. She teaches film at the University of California San Diego and lives in Los Angeles, California.
Laida will be presenting her program: Program 7, California Dreaming.
Screenings: Footnotes to a House of Love (2007); My Tears Are Dry (2009); Llora Cuando Te Pase/Cry When It Happens (2011); A Lax Riddle Unit (2011); Farce Sensationelle! (2009).
This program also includes the films which have been inspiring to the artist, which she will discuss in context with her work, including: Lemon (1969) by Hollis Frampton; All My Life (1966) by Bruce Baillie; Picture and Sound Rushes (1973) by Morgan Fisher (16mm previews available by appointment).
Advance tickets: $10 general / $5 members. Festival Passes provide admission to all 8 programs and are available for $50 ($25 for Cinematheque members).
Film
San Francisco
May 20, 2012
05:30 pm
Venue
Venue
Victoria Theatre‎, 2961 16th Street, San Francisco, CA 94103
Phone
415-863-7576
More information