'Flamenco Soul'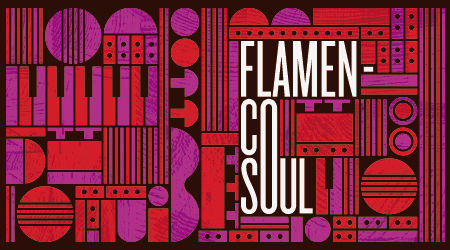 Flamenco Soul offers an up-close look at the flamenco and Latin sounds coming from Spain and the Americas.
Under the artistic direction of seven-time Latin Grammy Award winner Javier Limón, Flamenco Soul presents a sample of the best flamenco in the world, risky but at the same time pure, by the hands and soul of a talented, young group that sets the tempo of the sound of today.
The show will be a journey: first, a glimpse of flamenco's oldest and most original styles; an overview of its distinct paths of evolution; finally arriving at the experimental modes of today, offering a preview to flamenco's future.
Directed by Javier Limón and featuring Ariadna Castellanos (Piano), Nino de Los Reyes (Dance), Jeremy de Jesus (Flute), Tamir Shmerling (Acoustic Bass), José Andrés Marquez (Drums), José Antonio Alvarez Montaña (Percussion).
This event is part of Young Flamenco Project, an initiative of SPAIN arts & culture and the Berklee College of Music – Mediterranean Music Insitute to foster the musical creativity of young Spanish and Latin-American artists in the United States.
On Monday, June 25th at 8 pm. Doors open at 6 pm. Tickets: $25 plus fees. Call the box office at 617-923-8487.
Music
Boston
Jun 25, 2012
08:00 pm
Venue
Venue
Arsenal Center For the Arts, 321 Arsenal Street, Watertown, MA 02472
Phone
617-923-8487
More information