'Visas for Freedom'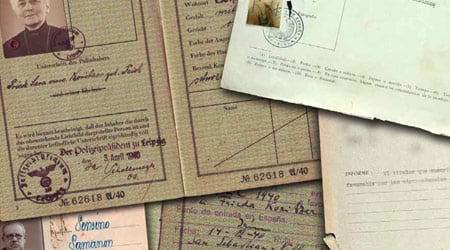 The exhibit features a series of documents and photographs in honor of the humanitarian work and ethical commitment of Spanish diplomats who during World War II saved the lives of thousands of Jews condemned to extermination.
Visas for Freedom: Spanish Diplomats and the Holocaust is an exhibition that celebrates the humanitarian work of individuals who with their attitude and behavior helped to save thousands of lives and have risen to become an example and proof that it is always possible to resist injustice and barbarism.
Gallery Hours: Monday–Saturday from 9:30 am to 5 pm and Sunday from noon to 5 pm. Admission is free.
Visual arts
Houston
Apr 14, 2012 – Apr 29, 2012
Venue
George Bush Presidential Library and Museum, 1000 George Bush Drive West, College Station, TX 77845
View on Google Maps
Phone
979-691-4000
More information
Credits
Presented in cooperation between the George Bush Presidential Library and Museum, Government of Spain, Centro Sefarad Israel, City of College Station, City of Bryan and Texas A&M University.