'Three Houses, One Skyscraper And A Chair:' a Lecture by Fran Silvestre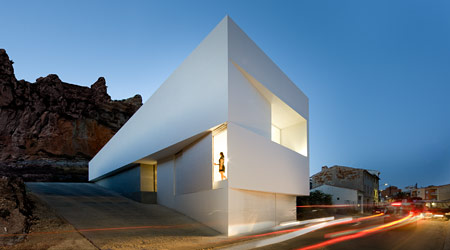 Valencia-based Fran Silvestre, one of the most interesting and active Spanish young architects, is giving a lecture in New York.
Fran Silvestre worked as a close collaborator for Pritzker Prize Winner architect Alvaro Siza and founded his own award-winning studio in 2007. In 2010, Silvestre won the MHK Prize in Berlin for the Casa del Atrio (Atrium House) project.
Silvestre has taught in several universities in Europe and is the Deputy Director of the School of Architecture at the Polytechnic University in Valencia.
Architecture
New York
Mar 28, 2012
06:00 pm
Venue
Center for Architecture Foundation, 536 Laguardia Place, New York, NY 10012
View on Google Maps
Phone
212-358-6133
More information