'Microteatro por dinero Miami'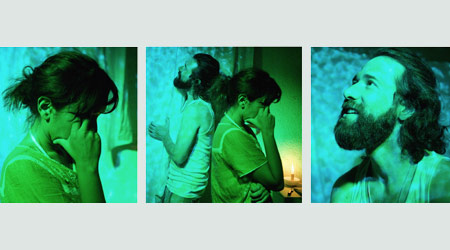 Participate in this innovative and creative project premiering in the USA.
Microteatro por Dinero Miami is an innovative theatrical action consisting in the representation of 9 small plays, 15 minutes long each, for a small number of spectators (no more that 15), presented in a performance space in which the audience interacts with the actors in a space less that 150 Sq ft. —an innovative format to discover the new theater scene in the city.
After it great success in Spain where it has enjoyed the participation of artists such as Juanma Bajo Ulloa, Sigrid Monleón, Nancho Novo or Jaime Chavarri, Microteatro por dinero comes to Miami.
Tickets: $5 each piece, $4 for CCEM members. Shows on Thursdays, Fridays and Saturdays, from 8pm to 11pm, and Sundays from 6pm to 9pm.
Performing arts
Miami
Mar 29, 2012 – Apr 29, 2012
Venue
Centro Cultural Español Miami (CCEMiami), 1490 Biscayne Blvd, Miami, FL 33132
View on Google Maps
Phone
305-448-9677
More information
Credits
A Project by Ritmo Producciones and CCEM. With the collaboration of Espacio USA.