Fotofest 2012: 'Artifactual Realities'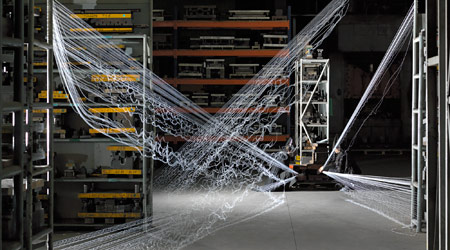 Spanish Artist Linarejos Moreno explores the fragility of human beings at the group exhibition hosted by The Station Museum of Contemporary Art.
ARTIFACTUAL realities takes society into account not simply as a reflection of the global community but also as an action site, that is, as an artifact of communal exchange. It is dedicated to the work of 11 artists/photographers who, each in their own way, are concerned with issues of revolution, spirituality and memory.
Linarejos Moreno shifts between the boundaries of figuration and ritual as she explores the fragility of human beings and the aging industrialized culture through installation and photography. Moreno lives in Houston, Texas.
This exhibition is a part of Houston's FotoFest 2012 Biennal.
The Station Museum is open Wednesday through Sunday, 11 am to 6 pm. Admission is free. Opening: Saturday, March 17th at 7 pm with music and refreshments.
Visual arts
Houston
Mar 17, 2012 – May 13, 2012
Venue
Phone
713-529-6900
More information