Luis Burgos: Back to NY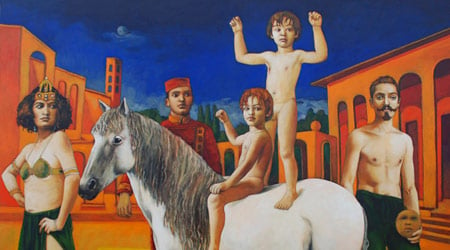 Spanish artist Luis Burgos from La Rioja exhibits at Spanish Center 'La Nacional' during March 2012.
This is a solo show by this Spanish painter from La Rioja well known for his figures. He concentrates all the expressions of his feelings in their gaze, establishing one unavoidable dialogue with those who contemplate his work. That connection is so strong that the spectator is sometimes surprised by its depth as the figures end up undressing their feelings.
Exhibition opens Friday, March 16th from 5pm to 7:30pm. Free to the public. Rioja wine will be served.
Visual arts
New York
Mar 16, 2012 – Mar 26, 2012
Venue
Phone
212-929-7873
More information