'Gipsy Rock' Documentary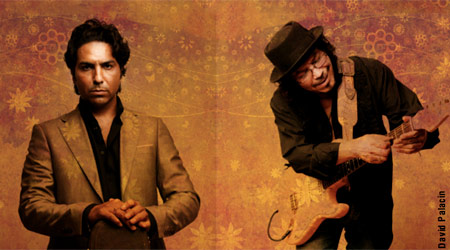 Screening of the documentary Rock de los Gitanos (Gipsy Rock) and encounter with Raimundo and Diego Amador.
This documentary tells the story of the Amador family from Seville, focusing specially on the band Pata Negra, which revolutionized flamenco music more than two decades ago. The film includes deleted scenes that go deep into the musical roots of this remarkable family.
After the screening there will be a Q&A with Raimundo and Diego Amador. In Spanish with simultaneous translation.
Rock de los Gitanos (1984, Spain, 30 minutes). Director: Ricardo Pachón. Cast: Raimundo Amador, Rafael Amador, Tía Encarna, Luis Amador, Diego Amador, Angelita Montoya, El Bizco Eléctrico, Bobote, La Caíta, Ramón Amador, changuito, Carmelita Montoya, Juan José Amador.
Film
New York
Feb 14, 2012
06:00 pm
Venue
Phone
212-308-7720
More information