2012 Chicago Flamenco Festival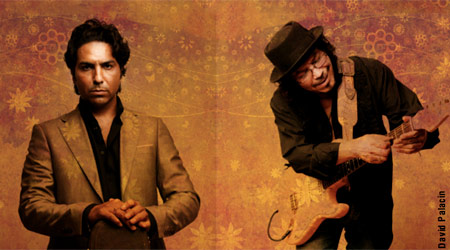 The annual celebration of Spanish Flamenco in Chicago organized by the Instituto Cervantes features concerts and workshops.
The Instituto Cervantes, in collaboration with Arte y Vida Chicago, Old Town School of Folk Music, the Flamenco Arts Center, and the Ensemble Español Center for Spanish Dance & Music in residence at Northeastern Illinois University, announces the 2012 Chicago Flamenco Festival, currently celebrating its 10th year. The Festival's opening reception is on February 9, 2012 at Instituto Cervantes of Chicago, and the final performance will take place on March 12th.
The Festival's impressive line-up spans the worlds of music and dance and features some of the art's brightest rising stars as well as established, critically acclaimed artists. These distinctive events further the Instituto Cervantes' dedication to bringing the finest of Spanish and Hispanic culture in Chicago.
Festival attendees will find something to suit all tastes in the full range of Flamenco arts explored in the performances.
Take pleasure in the fierce, passionate movements and stunning footwork of bailaora Rebeca Tomás. The masterful, jazz-infused piano and song of Sevilla-born flamenco great Diego Amador will thrill traditionalists and purists alike. Acclaimed gypsy guitarist Raimundo Amador, founder of pioneering flamenco rock groups Veneno and Pata Negra, presents the world premiere of Black & Gypsy. Caroline Planté, composer and flamenco guitarist from Montreal, Canada, will delight with innovative original compositions that she also creates for Madrid-based dance company Cruceta Flamenco. Canteca de Macao's spirited ska and reggae-infused flamenco beats —along with the whimsical juggler who is also member of the nine-artist troupe— will spread their joyful energy and set everyone dancing.
Performing arts
Chicago
Feb 9, 2012 – Mar 13, 2012
Venue
Phone
312-335-1996
More information