Alberto Schommer: Portraits and Scenarios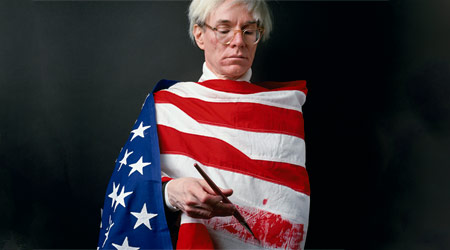 Spanish photographer Alberto Schommer's portraits of myriad personalities, on display at the Embassy of Spain, Washington, DC.
Alberto Schommer has been one of the most prominent photographers in the Spanish creative panorama of recent decades. Starting with his connection with the innovations and changes in Spanish photography of the 50s, Schommer has pioneered a path full of challenges in form, always guided under the influence of the oeuvre of Irving Penn and William Klein.
One of his most well-known works is a series of portraits which, for almost 40 years, he has published in a range of media. It consists of an extensive frieze of recent Spanish history as well as that of the international landscape, in which we would highlight those appertaining to North American society, with instant photos transformed into icons as was the case with Andy Warhol, Roy Lichtenstein and Susan Sontag.
On his artistic journey, along with psychological portraits, other series exhibiting a spectacular style stand out, denoting Schommer's creativity and technical expertise, such as Máscaras (Masks) and Paisajes negros (Black landscapes).
The work of this great Spanish photographer has been exhibited in a range of countries and has been published by the most prestigious magazines on the international stage. Throughout his professional career he has received countless awards and has published more than 70 books which bring together the reports he wrote during his travels across the world. In 1996 he became a member of the Fine Arts Academy of San Fernando, and in 2009 the Spanish Ministry of Culture awarded him the Medalla de Oro (Gold Medal) for Merit in Fine Arts.
Organized by the Spanish Ministry of Culture as a part of SPAIN arts & culture's 2012 cultural program.
Admission is free and open to the public. Visiting hours: Monday-Thursday from 9:30 am to 4:30 pm and Friday from 9:30 am to 2:30 pm.
Visual arts
Washington, D.C.
Jan 13, 2012 – Jul 6, 2012
Venue
Embassy of Spain‎, 2375 Pennsylvania Avenue Northwest, Washington D.C., DC 20037
View on Google Maps