'In Search of the First European'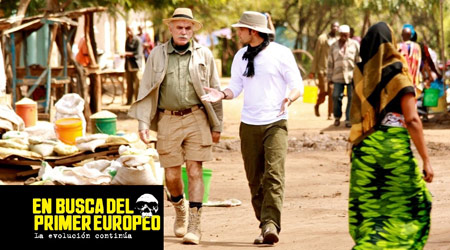 Screening of the documentary In Search of the First European, with science writer and director Luis Quevedo.
This scientific road-movie takes us through a journey that fluctuates between comedy and adventure. A young man searching for the origins of Europeans, and Eudald Carbonell, an eminent archaeologist and co-director of the Archaeological Site of Atapuerca, travel through three continents in search of ancient clues that will shed light on the present and future of our species.
The film has been awarded Best Documentary at Spain's 2011 Prismas, Scientific Jury Grand Prize Special Award / Menzione Speciale at Rome's 2011 DOCSCIENT, and was part of the official selection at the 2011 Zaragoza Film Festival.
In Spanish with English subtitles.
Film
New York
Jan 24, 2012
06:00 pm
Venue
Phone
212-308-7720
More information