'Draw What You Think:' Social and political Satire in the cartoons by 'El Roto'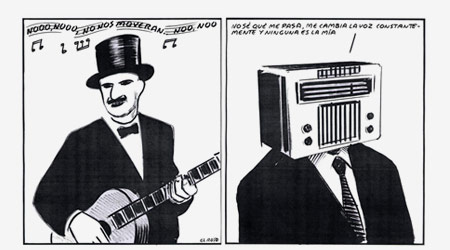 The first exhibition of the contemporary cartoonist Andrés Rábago (known as "El Roto") in the United States.
After its exhibition at Lincoln Center, Instituto Cervantes New York presents a collection of twenty-four drawings, the work of cartoonist Andrés Rábago, also known as "El Roto," renowned for his satirical cartoon contributions to the Spanish newspaper El País.
The exhibition will start with a roundtable discussion in which Andrés Rábago will be joined by Jeff Danziger, a political cartoonist syndicated by The New York Times worldwide. They will talk about the use of Satire in Spain and the United States, and open up the discussion to the audience.
Opening: January 13th at 6pm. Free and open to the public.
Visual arts
New York
Jan 13, 2012 – Feb 15, 2012
Venue
Phone
212-308-7720
More information