Berlanga, His Family and Other Creatures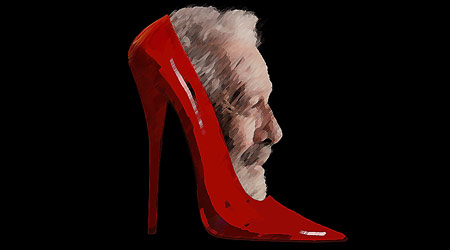 Film screeening of the documentary By the Grace of Luis and panel discussion on Spanish maestro filmmaker Luis García Berlanga.
At 6:00pm: Screening of the documentary Por la Gracia de Luis (By the Grace of Luis) by José Luis García Sánchez (In Spanish) about the maestro Luis García Berlanga.
According to the director himself, Jose Luis García Sanchez, It is not a documentary, or a movie, or a biography of Berlanga. It is a journey through in his films. Something akin to a tossed salad of his films. A kind of Pandora's box from which anything can arise. The films' actors are not involved, only the characters. There will be no interviews, but instead encounters, a mosaic of entrances and exits in a Hispanic-Italian cinematic universe. There will be erotic failures and anarchy painted in watercolors. There will the funniest moments in his films, and also among the saddest in cinematic history. We invite viewers to a new genre, an Belanguesque anthology, a religious allegory, a festival ….
At 7:30pm: Panel discussion Berlanga, His Family and Other Creatures: Fetichism, Eroticism & Stilettos. Participants: Guillermina Royo Villanova, founder of El Dodo Magazine and José Luis García Sánchez, filmmaker. In Spanish.
Eroticism, Fetishism, and Stilettos is an essay by Guillermina Royo-Villanova in which these three concepts are adulterated in order to become more unadulterated by the Berlanguesque whip, the deconstruction of a myth. Luis García Berlanga, confessed fetishist and founder of the erotic literature prize The Vertical Smile is more a defender of the individual wonder of the fetishist and of the eroticism of fetishism than a fetishist in the literal sense. In his films, the eroticism barely peeks out its head, usually attached to humorous situations where we can infer some implicit erotic references, but never explicitly. There is no doubt that he loved beautiful women, erotic literature, stiletto high heels and exposed panty hose. However, his defense and curiosity of fetishism went beyond books on eroticism. Luis's fetishes were more complex than we can imagine.
This presentation and panel discussion will be held at the Cervantes Institute New York to discuss where and what kind of fetishism the filmmaker practiced in his life and work.
Film
New York
Dec 16, 2011
06:00 pm
Venue
Phone
212-308-7720
More information