'Window To Spain 2011' Closing Program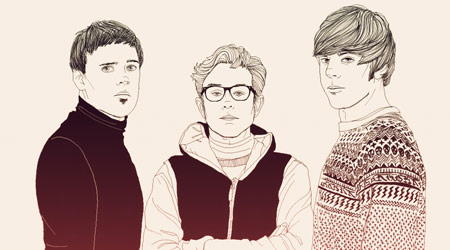 Window to Spain is a free 6-month 'summer cinema' experience at the forthcoming Big Screen Plaza in Chelsea, New York.
We are pleased to announce the special program for the Window to Spain closing event. We bring you highlights from the series' successful first edition and this selection specifically showcases emerging talent from Spain.
This screening is preceded by the special monologue by popular Spanish TV showman in motion and comedian Andreu Buenafuente from the successful late night show Buenafuente, in collaboration with his production company El Terrat.
The event is free and open to the public:
Melophase, The Space in Between, 2010, 5min.
Las Batallitas del Abuelo, Néstor Fernández, 2011, 30 sec.
Día Nublado con Posibilidad de Tormenta, Néstor Fernández, 2010, 46 sec.
Instrucciones para Volar, Néstor Fernández, 2011, 50 sec.
Migrópolis, Karolina Villarraga, 2011, 8 min.
Estirado al Sol – The Pinker Tones, 2010, 4 min.
Fugaz – The Pinker Tones, 2009, 4 min.
El Meu Amic Amaruk, Néstor F., Àlex Murrull and Manel Bocero, 2007, 3min.
La Húida, Victor Carrey, 2010, 10 min.
Window to Spain is co-produced by Telegraph21 and Pragda. Screenings are shown in partnership with Big Screen Plaza and with the support of Spain's Ministry of Culture and the Consulate General of Spain New York. We would like to give special thanks to El Terrat, ARTransforma, Bar Basque, and Aquipo.
Film
New York
Dec 10, 2011
04:00 pm – 06:00 pm
Venue
Phone
212-533-4100
More information