'Wearing Lorca's Bowtie'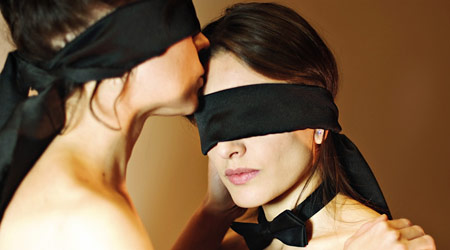 A theatrical experiment inspired by Lorca's Poet in New York
A group of artists living in New York look at the city through the eyes of Federico García Lorca, Spain's most celebrated poet. Like Lorca in 1929, they too struggle with small bedrooms, social pressures and a devastating economic crisis, attempting to escape solitude through art.
Inspired by Lorca's Poet in New York, AENY's inaugural production brings together Spanish and American artists to create a unique collage of poetry, personal stories, music and dance. A tender exploration of the particular brand of loneliness that New York can evoke, and a dazzling celebration of art and community.
Wearing Lorca's Bowtie unites some of Spain's most celebrated award-winning writers, actors, musicians, dancers and directors with a Tony, OBIE and Drama Desk Award-winning team of American designers to create a unique theatrical experience.
The piece will be created by the company in rehearsal using devised theater techniques, directed by Josh Hecht and Ignacio García-Bustelo; text by Mar Gómez Glez and Judith Goudsmit; story by Josh Hecht and Mar Gómez Glez; scenic design by Robin Vest; lighting design by Clifton Taylor; sound design by Sam Kusnetz; composition by Javier Moreno; choreography by Cherice Barton; costume design by Yuko Nakoa; art design by José Carlos Casado. Performed by the Company, with Benita Benéitez, Adela Bolet, Freia Canals, María Cuartero, Beatriz de la Cruz, Sebastián Gálvez, Juan Carlos López, Puela Lunaris, Javier Moreno, Pep Munoz, Soraya Padrao, Amara C. Pérez, Nuria Rabanillo, Rodrigo Recabarren, Carlos Renedo, David Riley, Yago Vázquez.
Previews: December 8th-9th.
Opening Night- December 10th, followed by a Meet & Greet at the Above Bar at the Hilton Times Square Hotel.
All performances are at 8pm with a 2 pm matinee on Saturday the 17th.
Tickets: Dukeon42.org or 646-223-3010. Regular box office hours: Tues-Fri 4pm-7pm; Saturday 12pm-6pm. Box Office hours are extended on performance days.
Performing arts
New York
Dec 8, 2011 – Dec 17, 2011
Venue
More information