Film release and Q&A with the director: 'Garbo: The Spy'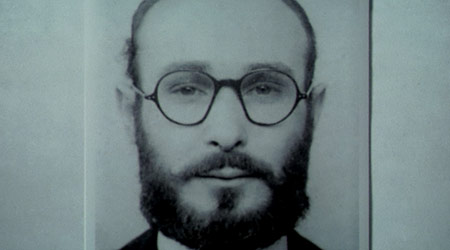 The Allies called him "Garbo." The Nazis dubbed him "Alaric." This is the story of Juan Pujol García, the Spanish double agent who helped change the course of history.
Ingenious, inventive, magnificent!

— Allen Johnson, SF Chronicle
A compelling, gracefully told account of an extraordinary Spanish double agent who helped change the course of history.

— Jonathan Holland, Variety
Garbo is a gripping spy story told with style, guts and wit. Not only does it play like a thriller, it does so by using the most powerful weapon of the spy: make-believe.

— Alex Gibney, Oscar-Winning Director of Taxi from the Dark Side
Wildly entertaining… Stop reading this review now and get thee to the cinema! You will not be disappointed!

— Cole Smithey
Garbo: The Spy tells the story of the life of Juan Pujol Garcia, a Barcelona-born man who deserted during the Spanish Civil War and, despite never again enlisting in an army, managed to fabricate a network of phantom agents across Europe to become one of the most important spies and notorious double agents in World War II.
Juan Pujol even convinced Nazi officers that the Normandy invasion was a diversion and that the bulk of the invasion would take place miles away near Pas de Calais, weakening German defenses. The film illustrates how, and why, Juan Pujol, a double agent who was nicknamed "Garbo" by the British and "Alaric" by the Third Reich, came to earn the trust of the intelligence communities of both sides and change the course of the second World War.
Garbo: The Spy opens November 18th in New York City at the Quad Cinema, with more cities to follow. Showtimes: daily at 1:00, 3:00, 5:00, 7:15 and 9:30pm.
Filmmaker Edmon Roch will be present on Friday, November 18th and Saturday, November 19th at 7:15pm (Q&A), 9:30pm (introduction), and Sunday, November 20th at 5:00pm (Q&A).
Film
New York
Nov 18, 2011 – Nov 24, 2011
Venue
Phone
212-255-8800 ‎
More information