The Light Bulb Conspiracy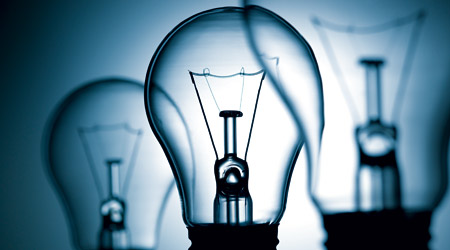 Does the ever-lasting light bulb really exist? How can a tiny electronic chip 'kill' a product? The untold story of planned obsolescence presented by director Cosima Dannoritzer at the Miami & the Beaches Environmental Film Festival.
Why are millions of computers being shipped around the world to be dumped rather than repaired? How did two artists from New York use the Internet to extend the life span of millions of iPods? And what has all this to do with Planned Obsolescence? Find the answer of all these questions in The Light Bulb Conspiracy documentary. The Spanish-French documentary will be presented by director Cosima Dannoritzer, and will be followed by a Q&A session with director Cosima Dannoritzer, producer Joan Úbeda (Mediapro) and Warner Philips, co-founder of Lemnis Lighting and great grandson of the founder of Philips electronics.
Planned Obsolescence is the deliberate shortening of product life spans to guarantee consumer demand. As an influential advertising magazine stated in the 1920s: 'The article that refuses to wear out is a tragedy of business' — and a tragedy for the modern growth society which relies on an ever-accelerating cycle of production, consumption and throwing away.
The story starts in the 1920s when a secret cartel was set up to limit the life span of the incandescent bulb, converting the light bulb into the first victim of Planned Obsolescence and turning it from a symbol of progress and innovation into a model for designers and entrepreneurs aiming to increase profits and sales at all cost. Ever since then, Planned Obsolescence has been the basis of our economy, affecting the life spans of products as diverse as nylon tights, cars and cutting edge electronics.
The result of three years of painstaking research, The Light Bulb Conspiracy travels to the US, Germany, France, Spain and Ghana, and uses rare archive material and hitherto unseen internal company documents to separate fact from urban legend. It shows the terrible environmental consequences of Planned Obsolescence - like the immense cemeteries for electronic waste, which have appeared in countries such as Ghana — and presents a number of hands-on ideas from thinkers, designers, businessmen, as well as rebellious consumers, all working on saving the modern economy and the planet.
The Light Bulb Conspiracy (Comprar, Usar, Comprar) is directed by Cosima Dannoritzer (Spain, France, 2010, 52 min.) In Spanish with English subtitles. This documentary is a co-production of Mediapro, Arte France, Televisión española, and Televisió de Catalunya. Supported by Centro Cultural Español Miami.
Visit the documentary's facebook page to learn more.
Film
Miami
Oct 22, 2011
09:00 pm
Venue
Miami Beach Cinematheque, 1130 Washington Avenue, Miami Beach, FL 33139-4009
View on Google Maps
Phone
305-673-4567
More information