Muntadas: Information » Space » Control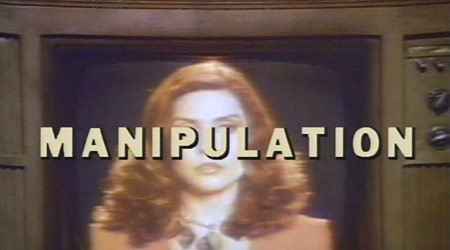 An exhibition of Catalan artist Antoni Muntadas' work. The show analyzes the relationship between society and the media by critically observing the press, considering how public opinion is created, consensus is generated, and "common sense" is established.
Antoni Muntadas, who was born in Barcelona and has lived and worked in New York since 1971, is best known for his multimedia works and public art installations that address social and political issues. The works included in Muntadas: Information » Space » Control focus on the relationship between public and private space, the media, how information is conveyed, interpreted, and manipulated, and the way that public opinion is shaped.
"Muntadas has worked on information theory for decades, and his work is more relevant than ever today," said Bronx Museum of the Arts Director Holly Block. "We are pleased to present this survey of works by Muntadas, originated by the Pinacoteca de São Paulo, in Brazil, and we welcome audiences to explore the role information and its dissemination play in our everyday lives."
Among the works included in the exhibition are Vídeo is Television? (1989) an amalgamation of words and images from different sources that looks at the way the media may be used to censor or promulgate ideas, and On Subjectivity, (1978) which takes a series of images used in the media out of their original context and proposes a different understanding of their meaning. On Subjectivity will feature five images from the Bronx, accompanied by a logbook for visitors to create their own captions. Each day a selection of captions written by visitors will be posted next to the photographs.
Also included in the exhibition are the videos Fear/Miedo (2005) and Miedo/Jauf (2007), which respectively explore the relationship and border tensions between Tijuana and San Diego, and southern Spain and northern Africa. Together, the two videos look at the construction of fear in relationship to the idea of the unknown and the other.
Muntadas' works have been exhibited at the Museum of Modern Art in New York, the Museo de Arte Moderno in Buenos Aires, and the Museu de Arte Moderna in Rio de Janeiro, among others. Muntadas' art was also included in the Whitney Biennial of American Art in 1991, he represented Spain at the 51st Venice Bienniale in 2005, and presented works at the VI and X editions of Documenta Kassel (1977, 1997).
Guest Curator: José Roca. This event is part of Catalan Days Festival produced by Institut Ramon Llull.
Muntadas: Information » Space » Control is made possible by a generous grant from Institut Ramon Llull, with additional support from Transcon International Inc. and Kent Fine Arts, and was organized by Pinacoteca do Estado, Sao Paulo, Brazil and exhibited at Museo de Antioquia in Medellin, Colombia.
Visual arts
New York
Sep 29, 2011 – Jan 15, 2012
Venue
The Bronx Museum of the Arts, 1040 Grand Concourse at 165th St, Bronx, NY 10456
View on Google Maps
Phone
718-681-6000
More information